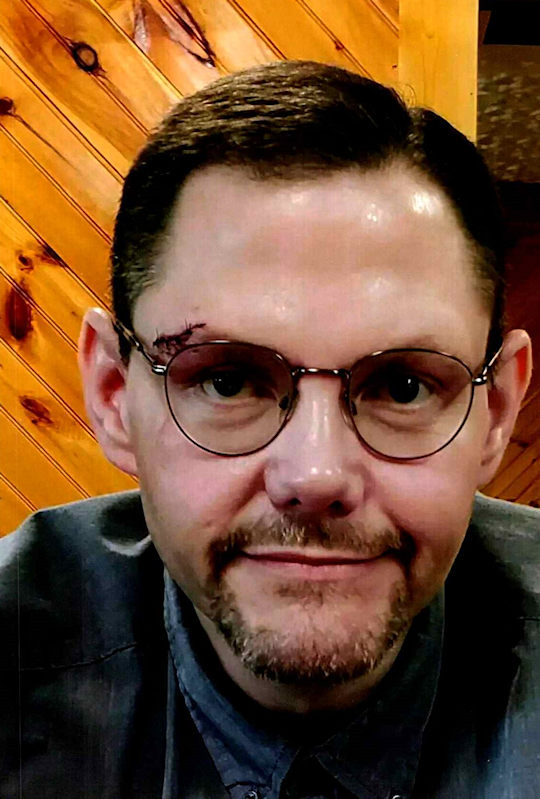 Ronald Edward Cook
Saturday, July 22, 2023 at 11:00 A.M.
Ronald Edward Cook, 50 years old of Somerset, formerly from the Cedar Grove Community passed from this life surrounded by his family; On July 18, 2023.
He was born June 14th, 1973 to the late Arthur "Dedordy" and Katherine (Branum) Cook. Ronald worked for 25 years at Lake Cumberland Regional Hospital. His greatest joy was taking care of the patients entrusted unto
him.
During his tenure., as a Registered Nurse, he served in several leadership roles. In December 2017 he received The National Daisy Award for Nursing Excellence.
With failing health, he was forced to give up his career.
He is survived by his beautiful bride Katharine (Eirich) Cook. They were united in marriage on November 13th, 2010, in Somerset Kentucky. She was the love of his life, his own ray of Sunshine. She faithfully stood by his side up to the very end.
He is also survived by Sisters Cindy (Jesse) Cook; and Mae (Ricky) Allen, both of Somerset. Father-in-law and Mother-in-law Mike and Dianna Eirich of Richmond, KY. Brother-in-law and Sister-in law Jon and Angie Eirich of Berea, KY. Brother-in­ law and Sister-in-law Jeff and Michelle Bullens of Stearns, KY. Nephews Brandon (Kat) Adams of Somerset, Robert (Mike) Allen, of Bowling Green and nephew Drew Eirich of Berea Kentucky. Nieces Katie (Brian) Phelps, Marcia (Chris) Brock of Somerset; Danielle (Todd) Stewart of Ashland. Lora (Tiffany) Cook, Melissa (Jessica) Bhatti, Destiny (John) Williams, Alisha Griffis, Whitney Wheat all of Somerset: and niece Allison Eirich of Berea Kentucky. 12 great nephews and 7 great nieces, and a host of family and friends that will mourn his passing.
He was proceeded in death by his baby boy, his furbaby, Lucky. He brought so much joy into his life and when he passed on March 9, 2022, a piece of my heart went with him. Lucky was the best Beagle that anyone could have. He lost both of his parents, Arthur in 2007 and Katherine in 1989. Three sisters: Jane Raisor, Maggie Griffis, and Bonnie Goff all of Somerset. He was also proceeded in death by a great-niece Keyleygh Pritchard of Somerset
Visitation will be Friday, July 21, 2023 at Southern Oaks Funeral Home; from 6 PM to 9 PM. He will lie in state on Saturday, July 22, 2023 at Immanuel Baptist Church 808 East Bourne Avenue, Somerset Kentucky 42501, from 9 AM until 11 AM with funeral following, led by Bro. Ron Shepherd. Burial will be in Madison Memorial Gardens in Richmond, Ky. Southern Oaks Funeral Home is entrusted with arrangements