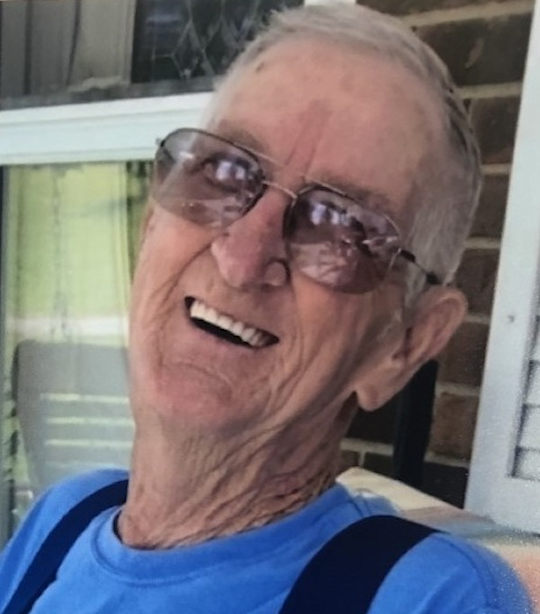 Ronald L. (Ronnie) Troxtell
Saturday, June 18th 2022 at 1:00 P.M.
Ronald L. (Ronnie) Troxtell, 78, passed away peacefully into eternity on June 12, 2022 at his home in Bronston, Kentucky, surrounded by his wife, children, and many other loved ones by his side. Ronnie was born July 24, 1943 in Wayne County, Kentucky, to Oliver and Trecie (Nevels) Troxtell. As a young man, Ronnie moved from Somerset to South Amherst, Ohio, where he met a young woman named Mary who would soon become the love of his life and constant companion.
Ronnie and Mary had two children, Christine and Ronald, Jr., both of whom he loved beyond measure. After years of auto body work, church picnics, family gatherings and home ownership in Ohio, Ronnie later moved his young family back home to his Kentucky roots, where he opened an auto body shop of his own in Somerset. He later retired in Bronston, but still made his way back to Ohio several times a year. Ron was known as an active guy, never able to sit still for long.
He built a life filled to the brim with travels (motorcycle trips out west, van trips in many parts of the country); flea market excursions (both buying and selling); mission trips (Mexico and Arizona were favorites); and frequent visits to family and friends. He was also known as a person who could make just about anything out of anything, from creative wooden sheds, to repurposing raw materials into bird houses, metal rocking horses, and just about any item he (or his daughter) could dream up. Ron also loved to tinker in the yard and the grass never grew long under his feet before he was mowing it again.
He also loved old cars, and his fishing poles were always nearby. Ron's presence on this earth will be sorely missed, more than words can ever say. Ron is survived by his wife of 55 years, Mary (nee Perry); daughter Christine M. Troxtell; son Ronald L. Troxtell Jr. (Edna); Jordan Stephens (granddaughter): Christina M. Brandenburg; Brittany Smith (Tip); Sarah Givens (Scott); Jason Brandenburg (Kaitlyn); and great grandchildren Dawson Carr, Noah Clowdus, and Arizona Smith. He is also survived by two sisters-in-law, Betty (Dick) Troxtell and Frances L. (Ragle) Troxtell.
He is preceded in death by his parents Oliver and Trecie Troxtell (Nevels); brothers George M. Troxtell; and Charlie B. Troxtell; and sister Loretta E. Tucker (Willard).
Memorial Services will be held at 1:00 p.m. on Saturday, June 18th 2022 at Southern Oaks Funeral Home with Bro. Adam Evans officiating. Visitation will begin at 11:00 a.m. at the funeral home. In lieu of flowers, donations may be made to Hospice of Lake Cumberland, 100 Parkway Drive, Somerset, Kentucky,
Southern Oaks Funeral Home is entrusted with the arrangements for Ronald (Ronnie) L. Troxtell.