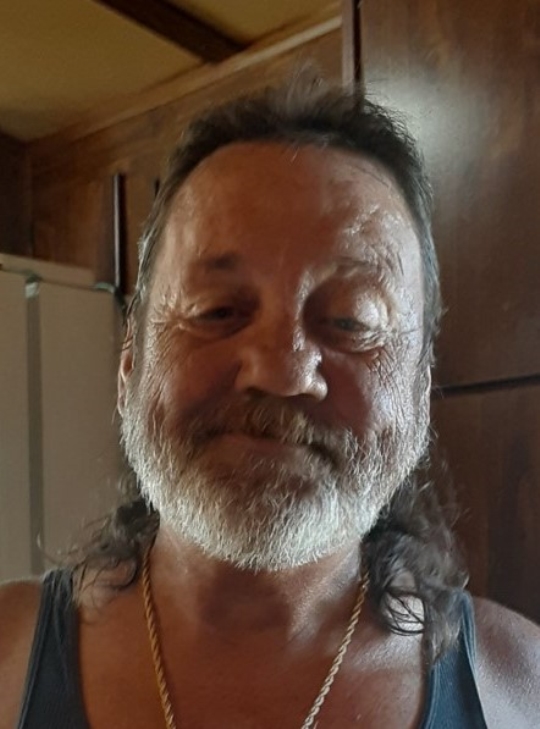 Ronnie D. Soard
Saturday, November 9, 2019 1:00 P.M.
Ronnie D. Soard, age 55 of Somerset, Kentucky passed from this life Wednesday, November 6, 2019 at his home.
Ronnie was born September 22, 1964 to James "Tittle" Soard and Betty Parsons Soard in Somerset, Kentucky.
He attended Potters Place Church, he enjoyed refurbishing antique furniture, and enjoyed UK Basketball.
Ronnie was preceded in death by his father, James "Tittle" Soard; brother, Donald Soard; sister, Janie Thomilston.
He is survived by his mother, Betty Soard; daughters, Cassie Dixon (Michael) of Ohio; Whitney Dean Soard of Somerset; mother of his children, Theresa Haynes of Bronston; brothers, Bobby Soard (Pam) of Somerset; Roger Soard (Debbie) of Monticello; grandchildren; Kaylee Dixon; Madison Dixon; Caiden Dixon; niece, Ashley Woodall (Bryan) of Eubank; great nieces, Katelyn McIntosh; Makayla McIntosh; Jaylen McIntosh; and very special friend, Shelia.
Visitation will be Saturday, November 9, 2019 10:00 A.M. for family and 11:00 A.M. to 1:00 P.M. for friends in the Chapel of the Southern Oaks Funeral Home with a funeral service to begin at 1:00 P.M. with Bro. Rick Lawson officiating.
Burial will be in the Southern Oaks Cemetery.
Southern Oaks Funeral Home is entrusted with the arrangements for Ronnie D. Soard.