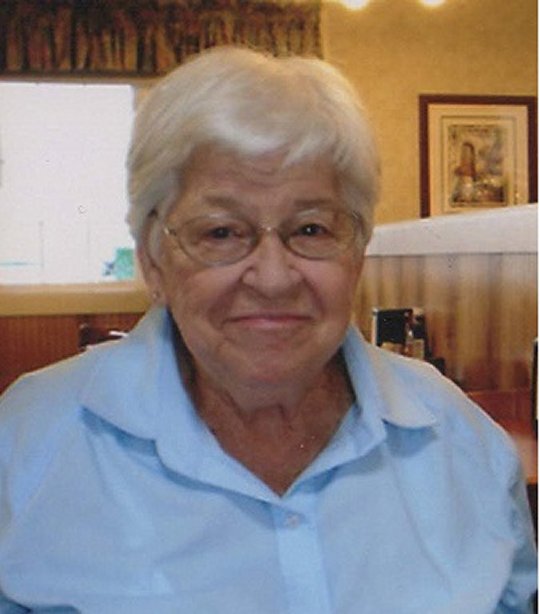 Rosene Gertrude Pitman Turner
Tuesday, October 31, 2017 – 11:00 a.m
Mrs. Rosene Gertrude Pitman Turner, age 88, widow of Mr. Bernell Turner of  Windsor, Kentucky passed from this life on Thursday, October 26, 2017 at Hospice of Lake Cumberland after a brief illness.
She was born January 11, 1929 in the Cain's Store Community, daughter of the late James Marion and Nannie Pierce Pitman.
On April 21, 1945 she was united in marriage to her husband Bernell Turner whom she affectionately nicknamed "Turnip", she and Bernell enjoyed 72 years of life together until his passing on October 7, 2017. They were the proud parents of one son; Darrell Keith Turner who preceded them in death on July 23, 2016. Rosene was a retired seamstress of the old Palm Beach Manufacturers of Somerset with over 40 years of dedicated service. She enjoyed sewing, knitting and making fashion drapes and quilts. Mrs. Turner was of the Baptist faith and a life-long member of Chesterview Baptist Church. She will be sorely missed by those who knew and loved her.
Besides her parents, husband and son she was preceded in death by a brother; James Vernon Pitman and three sisters; Virginia Luttrell, Euphia Dalton, and Thelma Means.
She leaves behind to cherish her precious memories; her beloved daughter in law; Glenda Turner of Somerset, two grandchildren; Lori Wade and Erin Reece Jones of Fort Wright, Kentucky, a special niece; Donna Means of Russell Springs, a life-long friend; Wilma Jean Bales of Somerset, special friends; Laura Stephens and Margaret Jarvis, along with a host of other relatives and friends.
Visitation will be on Monday, October 30, 2017 from 6:00 p.m. until 9:00 p.m. in the Chapel of Southern Oaks Funeral Home. Funeral Services will be on Tuesday, October 31, 2017 at 11:00 a.m. in the Chapel of Southern Oaks Funeral Home with Brother Norman Harper officiating.
Interment will be in the Mill Springs National Cemetery in Nancy, Kentucky
Pallbearers will be Joe Means, Mark Thomas, Gary Bales, Laura Stephens, Bill White, and Jim Henderlight.
Southern Oaks Funeral Home is entrusted with the arrangements for Mrs. Rosene Pitman Turner.