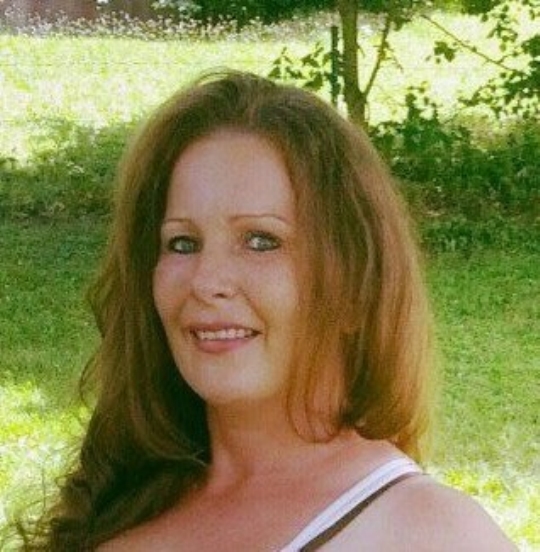 Roxann Rambo North
Saturday, November 30, 2019 – 6:00 P.M.
Roxann Rambo North, age 48 of Nancy, Kentucky passed from this life Tuesday, November 26, 2019 at the University of Louisville Hospital.
Roxann was born September 8, 1971 to the late Robert "Bob" Rambo and Eileen Moehring Rambo in Somerset, Kentucky.
She was a Member of Ringgold Baptist Church, loved Jesus, and talking about Jesus. She loved to cook, but most of all loved spending time with her family and friends.
Roxann was preceded in death by her parents; grandchild, Nolan Carmickle; niece, Shannon Miller; nephews, Dylan Rambo; Cory Rambo.
She leaves behind to cherish her memory her husband, Chris North; daughters, Britney Jones (Corey) of Somerset; Chelsii Carmickle (Darrell) of Somerset; Katelin Loveless of Somerset; Darrien Hughes of Somerset; brothers, Ronnie Rambo of Nancy; Kevin Rambo (Connie) of IL; David Rambo of TN; sister, Misty Brown (Roger) of London; sister in laws, Pam Garcia (Josh) of Annvile, KY; Lesley Roberts (Wes) of Fairfield, OH; grandchildren, Rylee Watkins; Elliohna Watkins; Adrian Jones; Azlynn Jones; Abel Jones; Arianna Jones; Julia Carmickle; Takoda Carmickle; Weston Carmickle; Izabella Carmickle; Izaiah Carmickle; Annalise Davis.  She will be greatly missed by all who knew her.
A Visitation will be held Saturday, November 30, 2019 from 4 to 6 P.M. in the Chapel of the Southern Oaks Funeral Home with a Celebration of Life service to begin at 6 P.M.
In lieu of flowers, donations can be made to the Roxann Rambo North Memorial Fund C/O Southern Oaks Funeral Home.
Southern Oaks Funeral Home is entrusted with the arrangements for Roxann Rambo North.