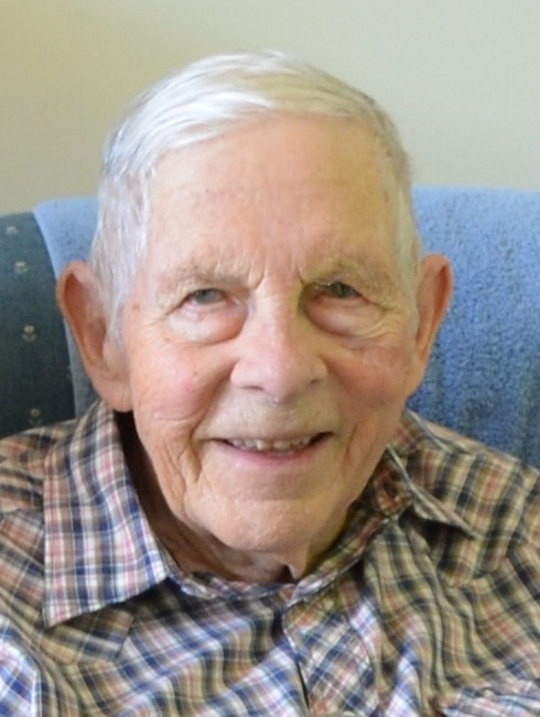 Roy Davis Jr.
August 10, 2019 – 12:00 P.M.
Roy Davis Jr. of Nancy, KY died peacefully July 11, 2019 at the Lake Cumberland Regional Hospital. He was 92 years old.
Roy was born August 8, 1926 in Peora, WV, one of many rural West Virginia communities served by his father, the Rev. Roy Davis. Drafted into the US Army straight out of Cottageville High School, Roy served in Europe during the closing year of WWII.
He returned home to Van Wert County, Ohio where his father was then serving a local church circuit. It was here that Roy physically met and fell in love with
Margaret Doner, his war-time pen pal.
When Margaret started nursing school at the University of Cincinnati, Roy purchased the first of his legendary "step-down" Hudson automobiles to help ensure that he had reliable transportation for weekend visits. Across the years his love for both Margaret and his Hudsons deepened.
Married on Roy's birthday, August 8, 1953 the couple settled in southeastern
Michigan. Margaret worked across the state line at the Toledo Hospital and Roy ultimately connected with Seaway Foodtown, a Maumee, Ohio grocery chain. It was there that they proudly parented a family of three boys.
In retirement Roy and Margaret split time between homes at Kentucky's Lake Cumberland and in central Florida. In addition to his automotive interests, Roy loved camping and boating. He collected toy cars and baseball-style caps. But the ultimate foundation of Roy's life was his humble, loving connection with his extended family and the strong community of supportive friends he found in both states. These are the people who knew his secret cereal bowl recipe, his love for
Cracker Barrel's bowl of beans, and that he ate his bacon "next thing to burnt".  He was a member of Redeemer Lutheran Church of Somerset, KY.
Roy is survived by his beloved wife, Margaret, son Randall Davis, son Gregory Davis and his wife Lynn, son Steven Davis and his wife Paula, and grandchildren Ryan Davis, Christina Davis and Jordan Davis.
He is pre-deceased by his parents, the Rev Roy and Mary (Talbot) Davis, brothers Hugh and Paul, and sister Rosanna Heckert.
Services will be held on August 10th at St. Mark's Lutheran Church, 160 W Sycamore St. Van Wert, OH 45891.  Visitation 10am-12pm, Memorial Service 12pm, and lunch at 1pm.  Memorial donations can be made to the
Hudson, Essex, Terraplane Historical Society (www.heths.info), St. Mark's Lutheran Church of Van Wert (www.stmarkslutheranvw.com), or a charity of your choice.