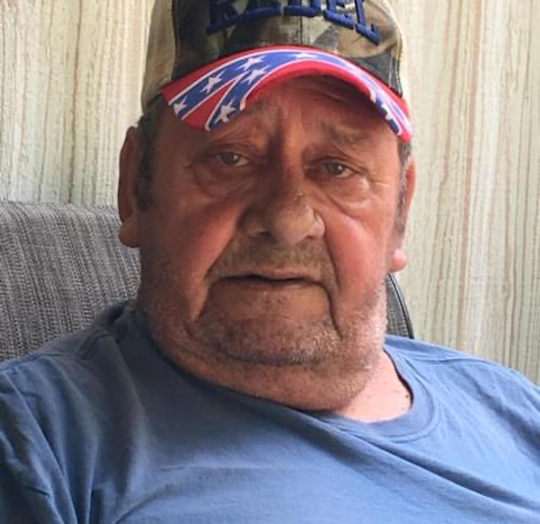 Roy Delmar Hines
Monday, September 11, 2023 at 12:30 P.M.
Roy Delmar Hines, the son of the late Arthur Delmar Hines and Iva Branscum Hines, was born September 23rd, 1955 in Science Hill, Kentucky, departed from this life on September 2nd, 2023 having attained the age of 67 years.
He was united in marriage to Anna Barnes Hines on August 18th, 2001, she survives. He has 3 step children. Sherry West, Kristy Howard and James West all of Somerset, Kentucky. Other survivors include: 2 sisters, Violet (Bikey) Foist from Beaufort, SC and Voe Francis Morris from Carrollton, MO. And 1 brother, David Ray Hines of Columbus, IN. 1 stepbrother, Bill and Kaye Stigdon from Columbus, IN. Proceeding him in death was 1 sister, Vera Joyce Hines and 3 brothers, Richard Franklin Hines, John William Hines and Robert Ganes Hines. Also, 3 brothers in law, George Henry Barnes, Denny (Glenda) Barnes, and Glyn Barnes and Debbie Hall all of Somerset, Kentucky. 3 grandchildren, Amber West, Kadence Burger and Karolyn Howard all of Somerset, Kentucky and 1 great grandchild, Azlan Viars. Along with 2 nephews and 3 nieces and many friends whom he loves all so dearly.
Roy enjoyed hunting, fishing, mushroom hunting and was a concrete finisher for 30 plus years. He was a member of Clifty Baptist Church.
Visitation will be held on Monday, September 11, 2023 from 11:30am-12:30pm in the Chapel of the Southern Oaks Funeral Home with a funeral service to begin at 12:30pm with Bro. Dwight Bullock officiating. Burial will follow in Providence Cemetery.
In lieu of flowers, donations can be made to Hospice of Lake Cumberland. The family would like to thank Hospice of Lake Cumberland for all the loved and support they have given during this hard time.
Southern Oaks Funeral is honored to be serving the family of Roy Delmar Hines.