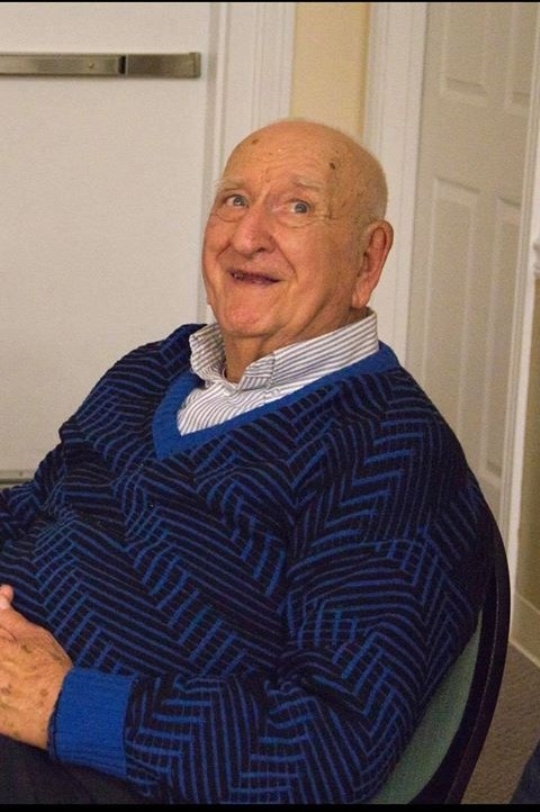 Roy Epperson
Friday, August 21, 2020
Roy Epperson age 91, of Nancy, Kentucky passed from this life Tuesday, August 18, 2020 at the Jean Waddle Care Center.
Roy was born January 14, 1929 to the late James Monroe Epperson and Dova Keeney Epperson in Nancy, Kentucky.
He was of the Baptist faith and loved to hunt, farm, basketball, WJLC, HGTV but cherished his family most of all.
Roy was preceded in death by his parents, James and Dova Epperson, sons, Jerry Epperson, Stacy Wayne Epperson and grandson, Christopher James Mink.
He leaves behind to cherish his memory his wife of 71 ½ years, Ina Faye Epperson, sons, Gary William (Ann) Epperson of Somerset, Kenny (Tammy) Epperson of Nancy, Roy (Amy) Epperson Jr. of Nancy, daughters, Joyce Ann Epperson of Nancy, Betty (Bruce) Roberts of Somerset, Janice Sue (Jim) Mink of Nancy, Shirlene E. (Gary)  Taylor of Somerset, Kathy Lynn (David) Robbins of Somerset, Priscilla Ann (Scott) Burton of Nancy, Shelia Faye Epperson of Lexington, 15 grandchildren and 13 great-grandchildren. He will be greatly missed.
Private family visitation will be held in the Chapel of the Southern Oaks Funeral Home on Friday, August 21, 2020 with a funeral service to follow at the funeral home with Bro. Mark Rogers officiating.
Burial will be in the Fairview Cemetery in Nancy, Ky.
Due to covid-19 restrictions the visitation and funeral service will be to family only.
Southern Oaks Funeral Home is entrusted with the arrangements for Roy Epperson.