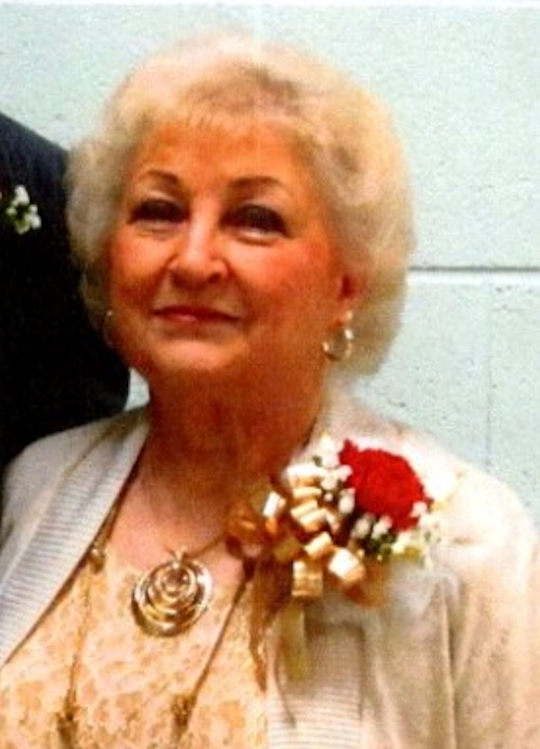 Ruby Gaytha Carty
Thursday, August 22, 2019 – 11:00 A.M.
Mrs. Ruby Gaytha Carty age 75 of Somerset, Ky passed away Monday, August 19, 2019 at the University of Kentucky Medical Center after an extended illness. She was born November 22, 1943 in Poplarville, Ky to the late Orville and Lurlene Mounce.
She married her loving husband, James, on October 9, 1965, who survives.
She was preceded in death by all her siblings: Violet (and Bill) Brinson; Merle (and Berle) Harris; Earl Mounce; Gloria (and Doyle) Knight; her twin brother, Richard Gale Mounce and Velvet Jean Sumpter. She was also preceded by a sister in law, Joyce Martin.
Besides her husband, she is survived by her son Monty (and Anna) Carty; a brother in law, Wayne Sumpter; her sister in law and best friend, Carol (and Jim) Owens; sister in law, Cheri (and Bob) Michael; and many nieces, nephews, and friends.
Ruby retired from CDR Manufact., Somerset.
She was a member of White Lily Baptist Church, where she enjoyed attending when she was able. She loved to sing the "old church hymns", to read magazines, the Food Network, and do word search puzzles. She will be missed by all who knew her.
Visitation will be Wednesday, August 21, 2019 from 5 to 9 P.M. in the Chapel of the Southern Oaks Funeral Home.
A funeral service will be held Thursday, August 22, 2019 at 11 A.M. in the Chapel of the Southern Oaks Funeral Home with Bro. Ernest Warren and Bro. David Harmon officiating.
Burial will be in the Southern Oaks Cemetery.
Southern Oaks Funeral Home is entrusted with the arrangements for Ruby Gaytha Carty.