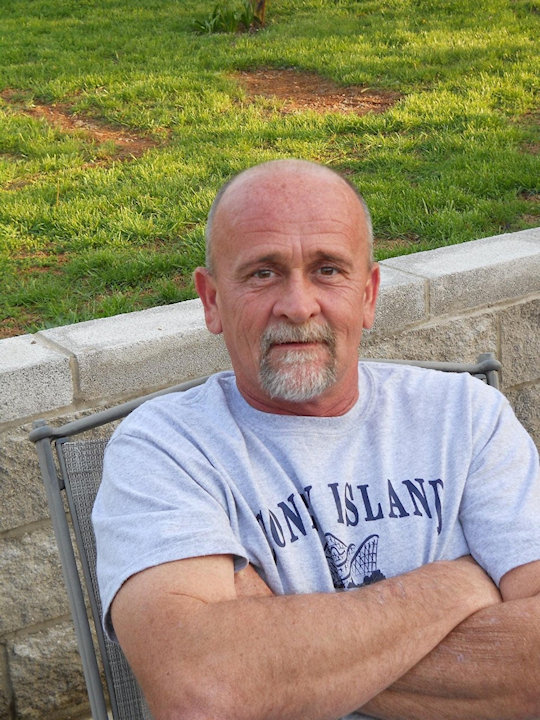 Russell Wayne White
Tuesday, April 19, 2022 at 2:00 P.M.
Russell Wayne White, age 58, of Science Hill, Kentucky passed from this life Thursday, April 14, 2022 at Jean Waddle Care Center.
Russell was born November 22, 1963 to Herman White Jr. and Wilma Johnson White in West Palm Beach, Florida.
He was a faithful member of First Baptist Church of Somerset where he was part of the greeting and security team. He enjoyed all things that involved nature. He started his mornings off with a pot of coffee on the deck that he so loved adding to the precious home he shared with Lisa. He was beyond grateful to the Sears Family for the 25+ years that they allowed him to hunt and explore their 200 acres. He killed multiple deer and turkeys and fostered a love for hunting with his son and granddaughter on that land.  He spent many Saturday mornings there and called it his time with God.
He had an immense love for people and loved in a unique way that everyone remembered. He had the ability to light up the room with his laugh and sometimes brutal honesty. He was always willing to offer a helping hand to anyone at any time of the day. Working at the City of the Somerset for the Natural Gas Department for more than 20 years allowed him the opportunity to help a variety of people, which brought him daily joy.
He fiercely adored his family and enjoyed nothing more than sitting around the kitchen table with his wife, kids, and grandkids talking and laughing over a meal.
Russell was preceded in death by his parents, Herman Jr. and Wilma White. He leaves behind to cherish his memory, his wife of 38 years, Sheri Lisa White; son, Joseph Wayne White (Katharin) of Science Hill; daughter, Hailley Morgan White of Spring Hill, TN; brothers, Ron White (Nancy) of Jupiter, FL; Roger White (Andi Gamble) of Science Hill; sisters, Betty Jo Waters (Robert) of Somerset, Ky; Trish Wilson (Randy) of Somerset, Ky; Judy Williams (Ted) and Barb Pierce both of Pittsfield, MA; grandchildren, Carolina, Finnian and Lincoln White.
Visitation will be held on Tuesday, April 19, 2022 from 12 to 2 P.M. at First Baptist Church of Somerset with a funeral service to begin at 2 P.M. at the church with Bro. Ryan Coffey officiating. Burial will follow in Lakeside Memorial Gardens.
In lieu of flowers, donations can be made to God's Food Pantry of Somerset or St. Jude's Children's Research Hospital. Southern Oaks Funeral Home is entrusted with the arrangements for Russell White.