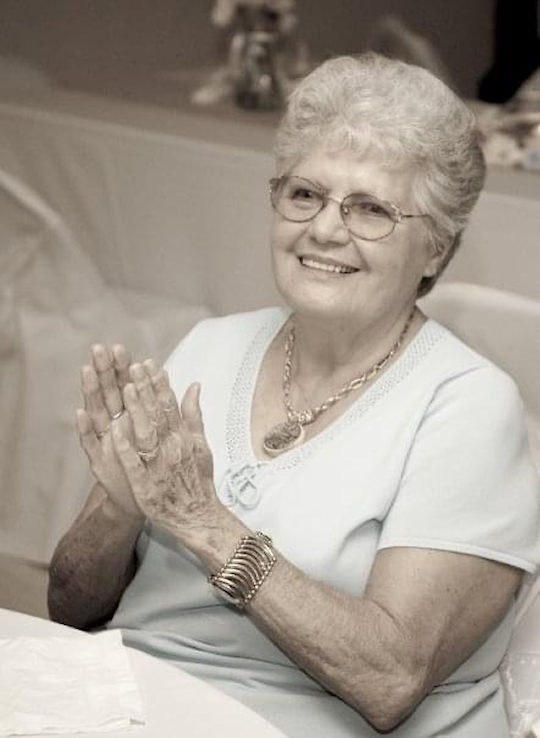 Ruth G. Lawson
Friday, October 7, 2022 at 1:00 P.M
Ruth G. Lawson, age 88, of Somerset, Kentucky passed from this life Tuesday, October 4, 2022 at UK Bluegrass Hospice in Lexington, Kentucky.
Ruth was born February 28, 1934 to Russell Keaton and Mary Hannah Keaton in Chattaroy, West Virginia.
She was a member of Community Harvest Church of God and loved to play softball in her youth. She married her loving husband, Julius on February 9, 1951 in Chattaroy, West Virginia. She served as a Sunday School teacher and was the best wife, mother and cook in the world. Ruth loved to quilt, read, cheat at card games, playing games and practical jokes. She loved spending time with her family, especially her grandchildren.
Ruth was preceded in death by her parents, Russell and Mary Keaton, brother, James Keaton, sisters, Frances Stafford and Gustavia Barrett.
She leaves behind to cherish her memory, her husband, Julius Lawson Jr., sons, William H. (Judy) Lawson of Gallion, OH; Bobby J. (Sandra) Lawson of Loretto, TN; Joseph H. Lawson of Somerset, Ky; daughter, Deborah (Charles) Green of Frankfort, Ky; Patricia A. (Mitchell) Case of Sidney, Ky; along with 14 grandchildren, 28 great-grandchildren and 5 great-great grandchildren.
Visitation will be held on Friday, October 7, 2022 from 10 A.M. to 1 P.M. in the Chapel of the Southern Oaks Funeral Home with a funeral service to begin at 1 P.M. at the funeral home with Bro. Larry Perkins officiating. Burial will follow in Mill Springs National Cemetery in Nancy, Kentucky.
In lieu of flowers, donations can be made to Hospice of the Bluegrass 71733 Harrodsburg Rd. Lexington, Ky 40504. Southern Oaks Funeral Home is entrusted with the arrangements for Ruth G. Lawson.