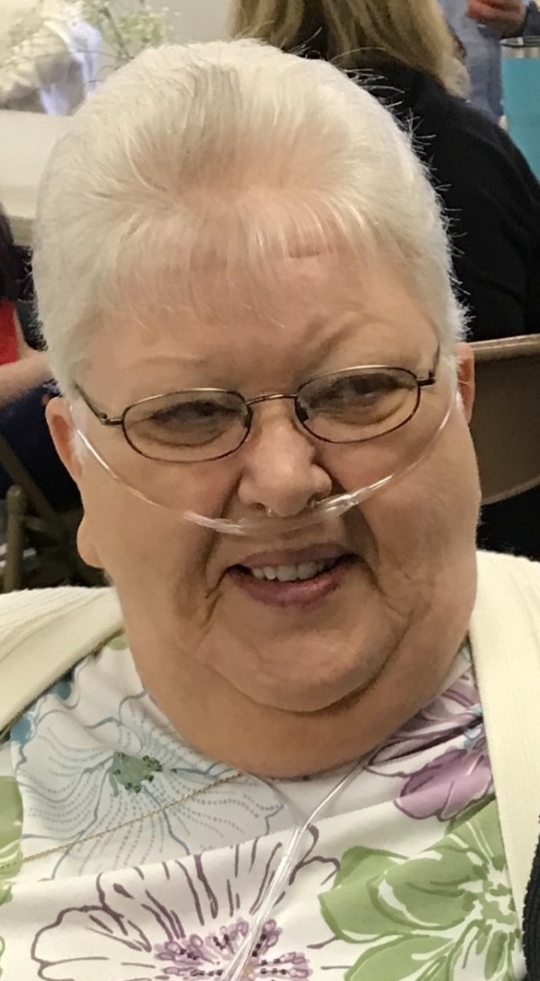 Ruth Jones
Tuesday, June 30, 2020 – 1:00 P.M.
Ruth Jones, age 79, of Somerset, Kentucky, passed from this life on Friday, June 26, 2020 at Hospice of Lake Cumberland.
She was born on February 24, 1941 in Somerset, daughter of the late Vearl and Wilma Hines Dick.
She was a homemaker and a member of Slate Branch Baptist Church. She loved traveling to the Great Smokey Mountains and enjoyed bowling. She always looked forward to her monthly breakfast dates with her sisters. She completely adored her grandchildren and great-grandchildren. Ruth will be missed by all who knew and loved her.
She was preceded in death by her parents; her husband, Hubert Jones, brother, Lloyd Dick, sisters, Delores Mounce, Edith Jean Hall and Connie Dick.
She is survived by her daughter, Patricia Susie (Jimmy) Hogg of Somerset; sisters, Della Smith, Louise Smith, Barbara Vaught and Verna Ard; grandchildren, Amber (Justin) Wheeldon of Bowling Green and Hannah Hogg (Emily Brannick) of Tampa; great-grandchildren, Aidan Hogg, Josilyn Wheeldon, Kodi Wheeldon and several nieces and nephews.
Visitation will be held from 5:00 p.m. until 8:00 p.m. on Monday, June 29, 2020 in the Chapel of Southern Oaks Funeral Home. Funeral Services will be held at 1:00 p.m. on Tuesday, June 30, 2020 in the Chapel of Southern Oaks Funeral Home with Bro. Bill Dawson officiating. Burial will be in Slate Branch Cemetery. In lieu of flowers the family requests that donations be made to Hospice of Lake Cumberland and/or Slate Branch Baptist Church.
Southern Oaks Funeral Home is entrusted with the arrangements for Ruth Jones.