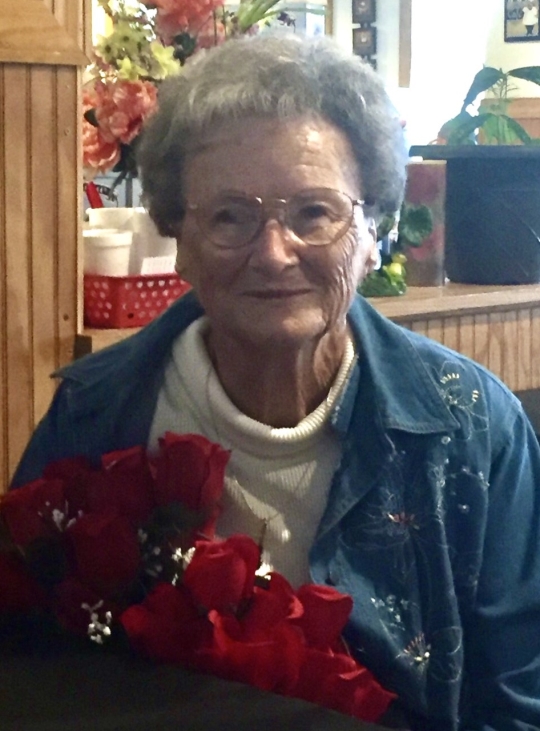 Ruth Tarter Keeney
Private graveside service will be held
Ruth Tarter Keeney, having attained the age of 92 years, passed from this life at her home and entered her heavenly home to spend eternity with the Lord and Savior on January 11, 2021.
She was born March 22, 1928, in Nancy, Kentucky. She was the daughter of the late Jim and Bertha Burton Tarter. Wife of the late Winfred Keeney, of which they were united in marriage on October 11, 1945.
She was survived by two daughters, Fontella Keeney (Vince Johnson) of Nancy, Ky, Drusilla (and Ronnie) Weddle of Bartlett, TN, two grandchildren, Justin Keeney and Jordon Keeney.
She was preceded in death by her parents one son, Milton W. Keeney, her two sisters, Lillian Coe and Vinnie Baker; six brothers, Robert "Bob" Tarter, Ezra Tarter, Lonnie Tarter, Logan Tarter, Wyatt Tarter and Linnie Tarter.
She loved her farm life, cooking for farm hands, gardening, riding on her lawn mower and living for the Lord. Ruth was a member of Oak Grove Baptist Church #1. She will be greatly missed by all who knew her. Memorial contributions may be made to Hospice of Lake Cumberland. Due to her wishes, a Private graveside service will be held at Oak Grove Baptist Church in Nancy, Ky.
Southern Oaks Funeral Home is entrusted with the arrangements for Ruth Tarter Keeney