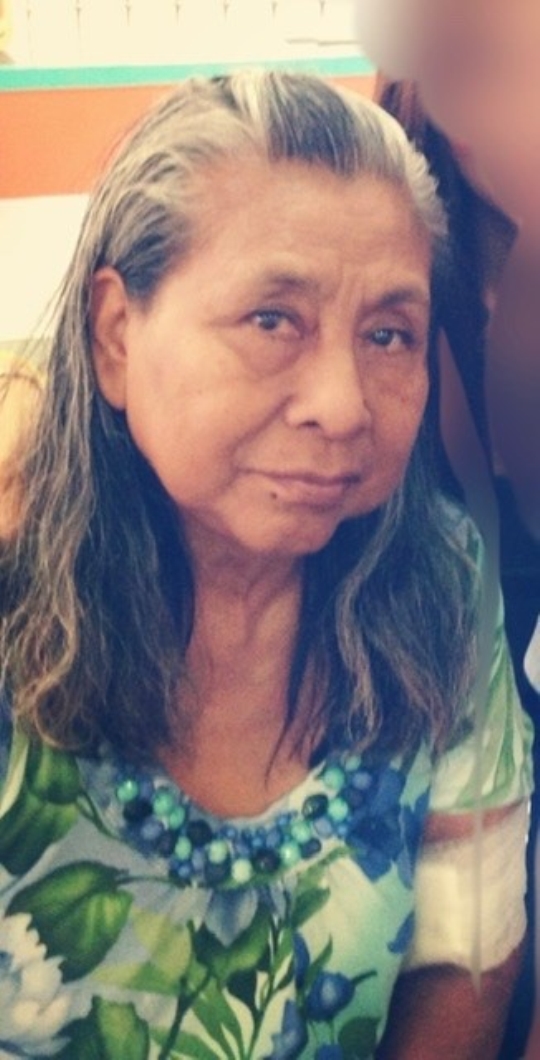 Sandra Leticia Radilla Calderón
Sandra Leticia Radilla Calderón of Snellville, Georgia passed away on Friday, April 17, 2020 at Eastside Medical Center in Snellville, Georgia. Mrs. Calderón was born on May 11, 1947 to Arnoldo Calderón and Catalina Mora in Coatepeque, Guatemala. She was a faithful member of Iglesia Pentecostés Restauración. in Norcross, Georgia. Her hobbies included singing at church and spending time with her family who she loved so much. She was a wonderful woman on God, mother, grandmother, great-grandmother, friend and warrior. A woman who left her mark on each of our hearts.
Mrs. Calderón leaves behind to cherish hermemory, sons, Arnoldo (Elizabeth) Radilla, Abel (Guilma) Radilla, Eri (Gloria) Radilla; daughters, Paula (Noé Ramírez) Radilla, Gilda (Juan Hernández) Radilla, Tirsa (Fredi Roblero)  Radilla, Leticia (Omar Conde)Radilla; 25 grandchildren, 20 great grandchildren and a host of friends and relatives.