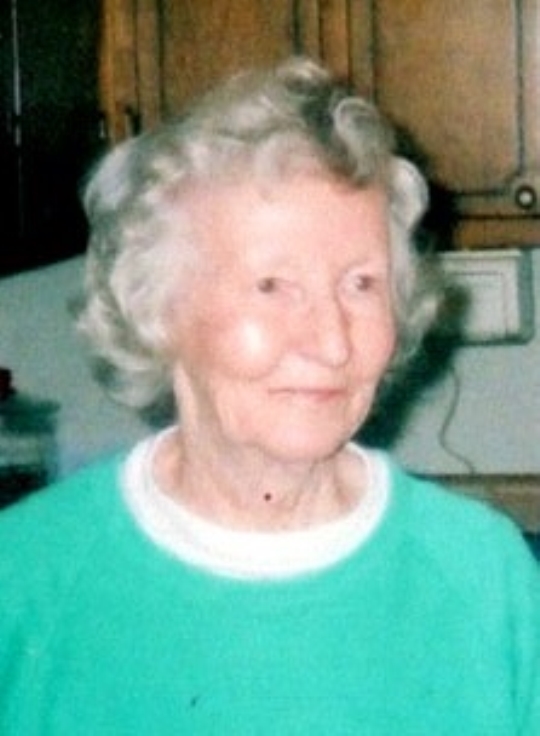 Sarah Josephine Barnes
Monday, January 6, 2020 – 2:00 P.M.
Sarah Josephine Barnes, age 93 of Somerset, Kentucky, passed from this life on Wednesday, January 1, 2020 in Somerset.
She was born on February 26, 1926 in Somerset, daughter of the late Jewell and Mary Richardson Simpson.
She was a homemaker and graduate of Shopville High School Class of 1945. Sarah was a member of First United Methodist Church of Somerset and enjoyed gardening and watching UK Men's Basketball games. She will be missed by all who knew and loved her.
She was preceded in death by her parents, her husband; Kelly Barnes, grandson; Kyle Shelton, granddaughter in-law; Lesley Shelton, and two sisters; Georgia Waddle and Mary Jewell Simpson.
She is survived by her daughter; Kathy Barnes (Joe McKinley) of Somerset, and three great-grandchildren; Evan Shelton (Brittany), Macey Shelton and Kelly Shelton.
Graveside Services will be held at 2:00 p.m. on Monday, January 6, 2020 at Somerset Cemetery.
In lieu of flowers the family requests that donations be made to American Diabetes Foundation and/or Wounded Warriors Project.
Southern Oaks Funeral Home is entrusted with the arrangements for Sarah Josephine Barnes.