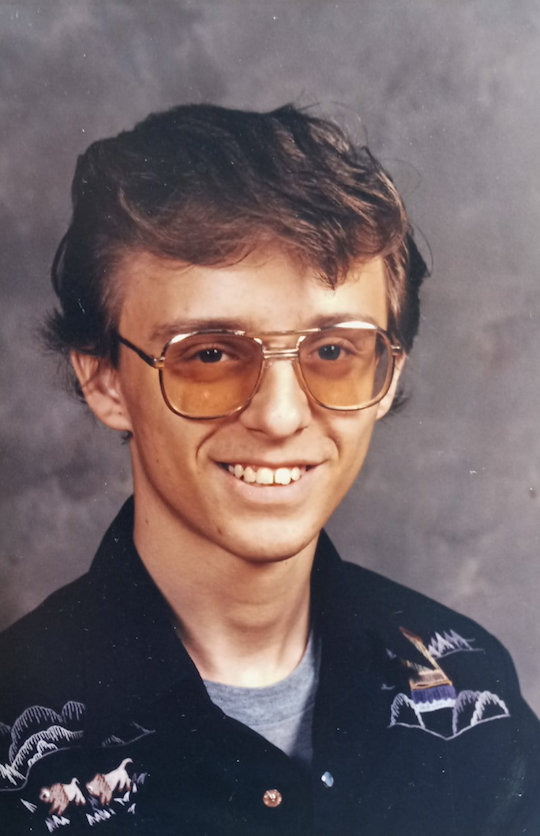 Scotty Lee Woodall
Saturday, October 29, 2022 at 11:00 A.M.
Scotty Lee Woodall, age 54, of Vine Grove, Kentucky, passed from this life on Tuesday, October 25, 2022 at his home.
Scotty was born on May 13, 1968 to Andrew Lee Woodall and Thelma Josephine Pitman Woodall in Somerset, Kentucky.
He was of the Baptist faith and was a maintenance worker for KY Fair and Expo Center in Louisville, Kentucky. He enjoyed hotrods, drawing, gardening and listening 50's music.
Scotty was preceded in death by his grandparents, Eli and Dora Pitman; John and Bertie Woodall; aunts, Frances Slavey, Marie Taylor, Betty Woodall, Helen Woodall, Ruby Dykes and Hazel Rose, uncles, Bobby Pitman, Alonzo Woodall, John Woodall, James Woodall and Orville Slavey.
He leaves behind to cherish his memory, his parents, Andrew and Thelma Woodall; his wife, Schelia Kaye Williamson Woodall; brother, Brandon Eli (Bobbie Jo) Woodall of AL; sister, Julie Renee (Raymond Todd) Marr of Louisville, Ky; aunts, Katherine (Louis) Woodall of Somerset, Ky; Evelyn (Mike) Hardwick of Bronston; Velva (Wayne) Whitis of Eubank, Ky; Loretta (Stan) Neff of IN; Janet (Phillip) Gastineau of Eubank, Ky; BrendaWoodall of Louisville, Ky; Anita Woodall of TN; nephews, Donte Marr and Dustin Marr and nieces, Mia Marr and Stella.
Visitation will be held on Friday, October 28, 2022 at 5 P.M. in the Chapel of the Southern Oaks Funeral Home. Funeral service will be held on Saturday, October 29, 2022 at 11 A.M. at the funeral home with Bro. Greg Haynes officiating. Burial will follow in Ringgold Cemetery.
In lieu of flowers, donations can be made to the Scotty Lee Woodall Memorial Fund. Southern Oaks Funeral Home is entrusted with the arrangements for Scotty Lee Woodall.