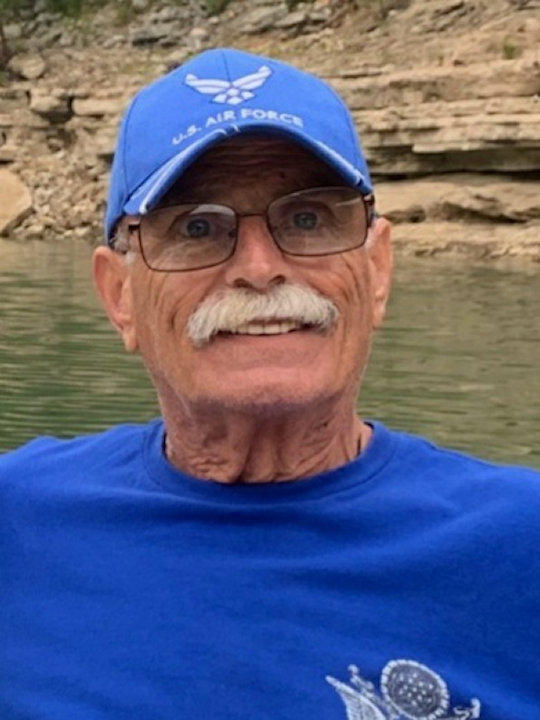 Stephen M. Racz
Thursday, April 21, 2022  at 12:00 P.M.
Stephen M. Racz age 75, of Bronston, Kentucky passed from this life Tuesday, April 12, 2022 in his sleep at his home at Woodson Bend Resort.
Stephen was born May 12, 1946 to Stephen E. Racz and Harriette Waterhouse Racz in New Haven, Connecticut.
He was a church member of Liberty Baptist Church in Kidder, Ky, First United Methodist Church of Somerset and attended Beacon Hill Baptist Church in Somerset. Stephen graduated from Jonathan Law High School in Milford, Connecticut, Morehead State University with a Bachelors of University Studies and obtained a Masters degree of Ministry Studies from a Christian Bible College and Seminary. He proudly served his country in the United States Air Force from 1966 to 1970. He was head football, basketball and baseball coach at Congressional School Falls Church in Virginia that set a school record in the most points in a single football game with 85 points; sports director at radio station WBGR in Paris, Ky; coached for Bourbon County Middle School Football; worked at Paris, Ky Police Department; served as Pulaski County Sheriff's Office as a Bailiff from 2021-2022; Life Skills in Bowling Green, Ky; trainer at Averitt Express; taught at Forrest Hill Military Academy in Millersburg, Ky; taught full time and part time at Bourbon County and Paris City School Systems in Ky; In School Suspension Instructor at Wayne County Middle School; he played semi-pro football for the Bowling Green Blitz at the age of 55, fifth oldest to play at that time; Stephen transported horses for Chasing the Sun Stables from 2011-2019; he adopted two retired standard bred horses "Lionel" and "Queen"; he covered the Indianapolis 500 for several radio stations in Indiana; founder and past president of Rolling Thunder Chapter 5 in Lexington, Ky; and was an avid UK fan; Stephen was Baptized as a child and again recently. He believed in wisdom, faith, grace and salvation; A son, brother, father, husband, uncle, grandfather, great-grandfather and friend.
Stephen was preceded in death by his mother, Harriette Waterhouse Racz, sister, Dorothy (Debbie) Lee Racz and infant brother, Christopher Racz.
He is survived by his 98 year old father, Stephen E. Racz from Milford, Connecticut and is currently living in Vermont Veteran's Home; wife of 12 ½ years, Sharon Sims Locke- Racz; son, Stephen M. Racz; daughters, Stacey Racz Terry; Katie Racz Basham (Tony); brother, Michael B. Racz (Gay); grandchildren, Emma, Henry and Rohm; great-grandson by marriage, Kyler; nephew, Brian; a dear friend and former exchange student, Thitinum Kookai Ongkapipat (Arisa) from Thialand as well as Sarah, Richard and Irene; best friends and Jonathan Law classmate, Tom Kish from Maryland; best friend, Tim Chambers "The Saluting Marine" form Rolling Thunder.
Visitation will be held on Thursday, April 21, 2022 from 11 A.M. to 12 P.M. in the Chapel of the Southern Oaks Funeral Home with a funeral service to begin at 12 P.M. with Bro. Caleb Wilson officiating. Burial will follow in Mill Springs National Cemetery in Nancy, Kentucky.
In lieu of flowers, donations can be made to Wounded Warriors Project.
Military Honors will be conducted by American Legion Honor Guard Post #38.
Southern Oaks Funeral Home is entrusted with the arrangements Stephen M. Racz.