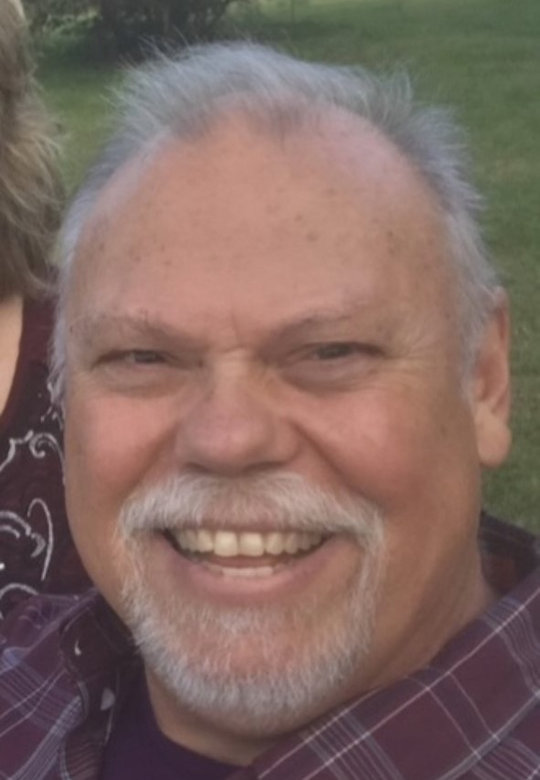 Steven Allen Hook
Tuesday, February 28, 2023 at 11:00 A.M.
Steven Allen Hook passed peacefully in the arms of his wife and surrounded by loved ones on February 18th, 2023 at UK Healthcare in Lexington, Kentucky.  
Having the honor of knowing Steve and being loved by him was the greatest gift anyone could have had. He knew how to make people smile, laugh until there were tears in their eyes, and feel an undeniable sense of care. No one could love somebody like Steve Hook. No matter if you were a lifelong friend, a family member, or even a stranger, he made you feel welcomed, seen, and loved.  
Steve was born on September 10th, 1955 in Deadwood, South Dakota. As a result of growing up in the Dakotas, he had a knack for spotting anyone in his path who was from the Dakotas. He loved the snow, dragons, vikings and was proud of his Norwegian heritage.  
Steve grew to become a man who so many aspire to be. He became the embodiment of love, compassion, and strength. Anyone who met him received an infectious smile, and open arms. His personality, his smile, his laugh, and his voice were both strong and robust. Steve was the kind of man to see the humanity in everyone, and took time to truly get to know those around him.  
Steve had many quirks that we love to call his 'Stevenisms'. He had many iconic catchphrases such as 'happy belly button birthday', 'oofta', 'que pasa no casica', and 'drit I buksene'. He loved his bulldogs, Lulu and Hanky. While living with his illness, he loved working on his and his wife's ebay business. He loved learning about his Lord, and dedicating many hours reading and studying the Bible. He enjoyed cooking, taking pictures, auctions, hiking, being an avid bulldog lover, and a social media poster. In these times, these unique characteristics will be our treasures, our memories, and the reasons why we loved him.   
Steve graduated from Central High School in Grand Forks, North Dakota. He then went on to serve in the United States Air Force with military police focus in Grand Forks. After his time in the service, Steve studied nursing at North Dakota State University and Alvernia University. Steve ministered 40 years of his life serving as a Registered Nurse. He was awarded the Daisy Award, in recognition of his overflowing compassion for his patients and their families in their most vulnerable time. Being a nurse gave Steve fulfillment in living life. The love he had for his co-workers and patients enriched his soul. 
The UK healthcare staff extended professional curiosity so that Steve was surrounded by such close, beautiful, family and friends. In his last days, his years of nursing were reciprocated and he felt honored. Until the very end he cared for those who dedicated their life to nursing. He felt that his last days were not times of sadness, but rather a celebration of his life and those who loved him.  
As his health declined over the last few years and months, a wonderful, vibrant faith in Jesus Christ grew and grew in Steve. He was powerfully positive despite his circumstances. His faith was his focus, comfort, and strength in the last several months, and during the last two weeks in Lexington everyone that walked in his room heard about the precious sacrifice of his Lord and savior Jesus Christ. Steve relied on his faith in Christ alone until the very end, glorifying God with each of his words and actions. The Holy Spirit working in Steve gave him a "peace beyond understanding" (Philippians 4:7) that could be seen in his demeanor. He even asked that his obituary be one that pointed to the work and death of Jesus Christ, so that others could experience the love of God he enjoyed deeply.  
Steve was an especially proud Papaw to Mason, Roman, and Ivan. His grandsons loved that their Papaw had large dragon tattoos on his arms. He always loved cuddling the boys, buying them extravagant gifts, and calling them almost everyday.  
He is survived by the precious love of his life, Michele Hook, daughter, Avary Randall, son, Andrew Lingg, daughter-in-law, Kelly Lingg, his three beautiful grandsons, Mason, Roman, and Ivan Lingg, beloved sister, Mary Brooks, beloved niece, Joeline Brooks, her children, Madison, Riley Vigen, and Alexis Vigen, brother, Walter Hook, and the many special friends who loved him.  
He was preceded in death by his mother, Gail Hook, father, Linwood Hook, and sister, Terry Bortz.  
Visitation will be held on Monday, February 27, 2023 from 5 to 8 P.M. in the Chapel of the Southern Oaks Funeral Home. 
Funeral service will be held on Tuesday, February 28, 2023 at 11 A.M. at the funeral home with Bro. Andrew Lingg officiating. Burial will follow in Mill Springs Cemetery.
Full Military Honors will be conducted by American Legion Honor Guard Post #38.
Southern Oaks Funeral Home is entrusted with the arrangements for Steven Allen Hook.