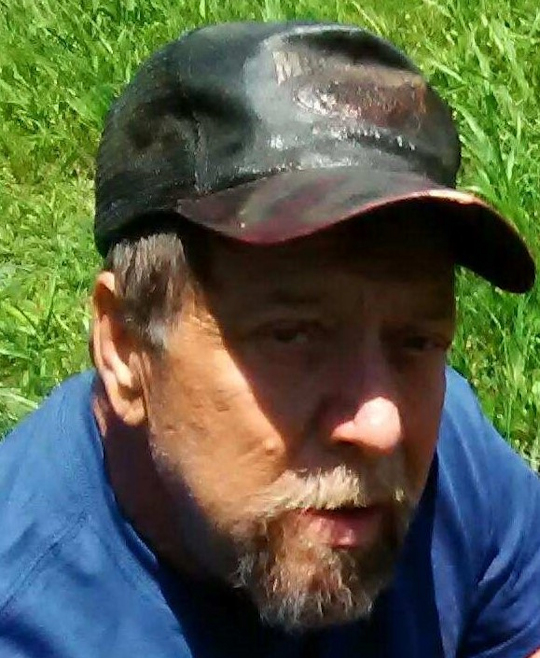 Steven Stewart Murphy
Tuesday, July 16, 2019 – 7:00 P.M.
Steven Stewart Murphy passed peacefully into the arms of his Father on July 14, 2019 at the age of 59.
He was born June 27, 1960 in Pikeville, Kentucky to Robert S. (Bob) Murphy and Sally Newell Murphy.
Steve grew up hunting, fishing, picking blackberries, climbing trees, gigging frogs, swimming in Lake Cumberland, and sledding down hills on the Newell family farm in Bronston, KY. He always had a soft spot in his heart for dogs, from his first labrador retriever Frazier to Sugar Pie, the Jack Russell pup who is missing him now. He worked on several farms as a handyman, was a self-employed semi driver, and also drove for several trucking firms.
He was preceded in death by his mother Sally (Newell) Murphy.
He is survived by his father Robert S.(Bob) Murphy and second mother Jo Ann Murphy, both of Hampstead, NC; sisters Ginger Murphy of Greenwood, IN and Gayle Manning of Georgetown, KY and brother Tony Murphy of Somerset, KY; son Daniel Stewart Murphy of Somerset, and daughters Bobbi Jo Murphy of Somerset and Kendra Dalton of Somerset, grandson Adam Stewart Murphy of Shopville; a special girl  that he has always called his granddaughter, Adrian Walters of Somerset, and great-granddaughter Harper Jo Castle. He is also survived by dear friend Sue Bumgardner and loving partner Beverly Morgan, both of whom were compassionate caregivers.
In lieu of flowers, friends may make donations to God's Food Pantry in Somerset, KY, which Steve's mother Sally helped to create many years ago, or to Hospice of Lake Cumberland. The family also asks that when you see big trucks on the highway, honor Steve by making room for them and remembering to be thankful for the service they provide in moving products across the country that we need for our everyday lives.
Visitation will be Tuesday, July 16, 2019 in the chapel of the Southern Oaks Funeral Home beginning at 5:00 P.M., until the funeral service hour at 7:00 P.M. with Bro. David Skaggs officiating.
Southern Oaks Funeral Home is entrusted with the arrangements for Steven Stewart Murphy.