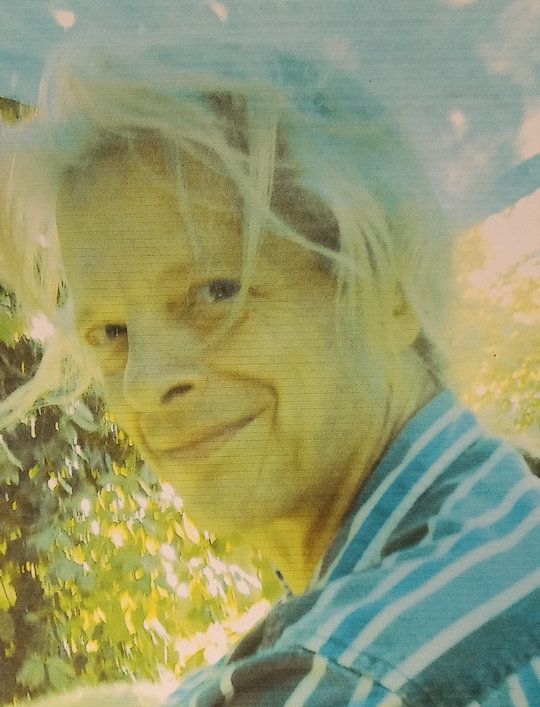 Stuart Bartley Simpson ("Bart")
Stuart Bartley Simpson ("Bart") passed away on June 6, 2023, in the home he built in the forests of Kentucky. Bart was born in Louisville, Kentucky in March 1960. His family moved to the Indianapolis area thereafter, his home for the next 40 years.
Bart was a proud 1982 Graduate of Ball State University, IN, with a Bachelor of Science in Theatre. Bart holds an MFA in directing from the University of Texas, Austin, on a Morton Brown Fellowship. As a theatre professional for many years, Bart possessed decades on knowledge on Shakespeare, stagecraft, and stage design. Sharing the joy of live professional theatre, he directed and designed numerous Shakespeare plays with Butler University and Indiana Shakespeare Company, (Indy Shakes) Indianapolis. His inspiring Shakespeare Traveling Troupe delighted hundreds. In addition, he also taught and directed at Marian University's Theatre Department.
Bart was co-creator and featured performer with the Blue Monkey Sideshow, a rare classic sideshow, performing for over a dozen years in State's Fairs through-out the country.
Bart delighted in the designing of the annual Haunted House at the Indianapolis Children's Museum. For 28 years, it truly was his most cherished of life opportunities.
Bart is survived by his beloved mother, Evelyn, brothers, Wally and Bob, and many nieces and nephews. In addition to his wife, Moira, Bart leaves behind 7 adoring cats who will forever miss his laughter and kind spirit.
Bart will be missed by many cherished and loving friends, family, and colleagues whom he was so honored to work with. His contributions to Shakespeare Theatre, and the arts of Indianapolis, fairs and festival will be greatly missed by all.