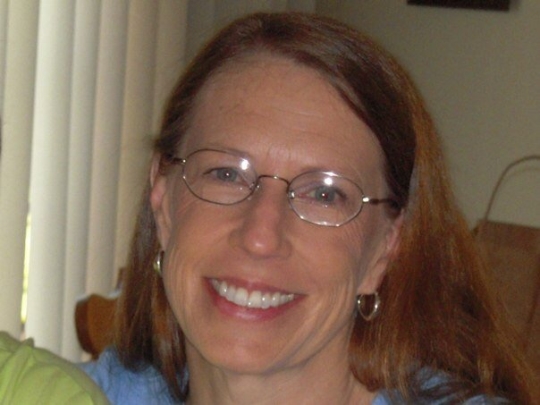 Susan Therese (Host) Wagers
Susan Therese Wagers, age 68 of Somerset, KY, passed away December 31, 2019 from peritoneal cancer.
She is survived by her loving husband, James Lewis Wagers; daughter, Lisa Heurich (Andrew) of Lawrenceburg, IN; grandsons, Gabriel Joseph; Andrew James; and Caden Daniel.  Also surviving are her mother, Ellen Host of Mobile, AL; siblings, Mary Burch (Roger) of Mobile, AL; Gerard Host (Olivia) of Ridgeland, MS; William Host (Sharon) of Irondale, AL; Jane Vrazel (Keith) of Mobile, AL; Thomas Host (Tracy) of Mobile, AL; Timothy Host (Alan Franz) of Dallas, TX; Jon Host (Lydia) of Mobile, AL; and Jennifer Ogden (William) of Byram, MS.  She also leaves her sisters-in-law, Myrtle Woods of Onida, KY; Elva Corbin (Dwight) of Portland, OH; along with numerous nieces, nephews, cousins, and friends.  She was preceded in death by her father, Robert W. Host and her sister, Rebecca Ann Host.
Susan was born September 10, 1951 in Grand Rapids, MI.  Her early school years and most of her high school years were spent in Detroit, MI.  She graduated from McNicholas High School in Cincinnati and attended Northern Kentucky University.  Most of her working life was spent in the business administrative field.
She married James L. Wagers on January 7, 1978 in Onida, KY.  They bought their first home in Harrison, OH and continued working and living in the area before relocating to Somerset, KY in 2017.  Susan enjoyed needlepoint, crafts, and making a loving home for her family.  She attended Rt. 46 Pentecostal Church, St. Leon, IN for many years before attending The New Haven Family Worship Center in New Haven. OH.
At Susan's request there will be no funeral service, but the family will have a Memorial service at a later date to celebrate her life.  Interment will be at the Wagers Cemetery in Botto, KY.
"Trust in the Lord with all thine heart; and lean not unto thine own understanding.  In all thy ways acknowledge him, and he shall direct thy paths."  Proverbs, Chapter 3, Verses 5 & 6 KJV