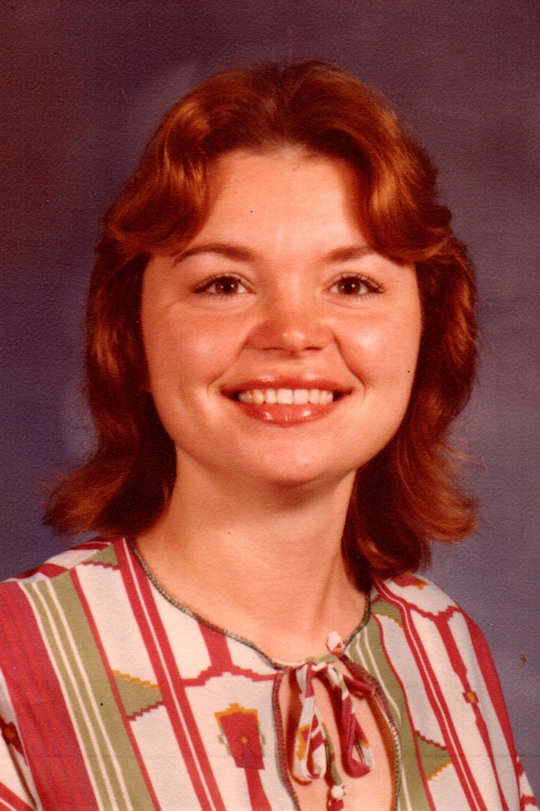 Susie Jane Day Holbrook
August 26, 2023 at 1:00 P.M.
Susie Jane Day Holbrook, as her grandson said, had the Most Beautiful Soul in the World, she departed this world on August 19, 2023 at age 75 in her home in Somerset, Ky. surrounded by family. She was born on March 31, 1948 in Mayking, Ky. to the late Dewey and Juanita Day. Susie was a cherished wife, mother and grandmother. She is preceded in death by her parents.  She is survived by her husband, Edwin Holbrook, her daughters, Kelli Holbrook Paris and Denna Holbrook Reynolds, and her grandsons, Evan Holbrook, Zane Paris and Ian Paris.
Susie was the most unselfish and altruistically generous person that you would ever have the fortune to meet. Her kindness was well known, as was evident to all who met her. Her capacity for Love was unmatched. She was, in essence, the epitome of motherhood. However, what made her truly special was that she sincerely loved people and became the mother they didn't have or the one who couldn't be there for whatever reason. When Ed coached and someone's mom couldn't be at an event, they knew Susie would be there to mother them in whatever way they needed. She braided hair, rubbed out legs, fed kids, encouraged them with words or hugs, joked around with them, played games, she even tried to give them a little discipline at times but usually ended up laughing at their antics because no one wanted to disappoint Mama. In her classroom, she mothered all of her students, loving each child as they needed to be loved.
What some of you may not know is that Susie was a creative genius. She could sew anything, build anything, design anything and do anything she put her mind to.  She was persistent and patient. She loved flowers and plants and she loved sharing them with others. She loved to cook. She loved old cars and could drive like a NASCAR racer. She loved watching UK sports with Ed. Susie LOVED and took pleasure in everything she did.
Susie's greatest pride and complete joy were her grandsons, Evan Dewey, Zane Cole and Ian Grey and her daughters, Kelli Suzanne and Denna Nicole. There was nothing she wouldn't do for them. Susie's greatest accomplishment was teaching them to genuinely Love and be Loved with an open heart and a compassionate spirit. She did not tolerate selfishness. She and Ed both gave of themselves to the point of exhaustion and shared everything they have with those they love and sometimes even those they didn't even know. Susie was a perfect example to Loving others as Christ loves you. She shone with a light that few others emulate. Susie's greatest desire was that her children and grandchildren would love others and each other as she loved them and as Christ loves her. She leaves a legacy in them of love, gentleness, generosity, and joy that we should all try to replicate and pass forward.
Susie and Ed were Blessed to fall in love at only 16 years of age. Ed is actually the only man Susie ever kissed. When they were Seniors in high school they became prom King and Queen. They were married at 21 years of age and still loved each other fiercely. Recently, Susie spontaneously said, "Oh how I love that man!," when she was talking of Ed. Her love never wavered in the almost 60 years together and neither did his. When Susie loved you in any capacity, you truly knew it and were Blessed by it in abundance.
Even though Susie is no longer here on Earth, her presence continues to be among us. You can see Susie in each of her boys. She had a quick smile that lit up a room and this smile can be found on Ian along with her cute little nose. Her remarkable gentleness and compassion is evidenced in Evan. Her loyalty and intense joy in life can be seen in Zane. All of them are creative and kind in spirit.  These gifts will continue to be passed down for generations. She will be with us Always.
Services will be lead by Pastors Carl Sparks and David Bullock.  Susie's Celebration of Life will be held in Southern Oaks Chapel. Visitation will be 12:00-1:00 pm on August 26, 2023, services will begin at 1:00pm. Southern Oaks Funeral Home is entrusted with the arrangements for Susie Jane Day Holbrook.