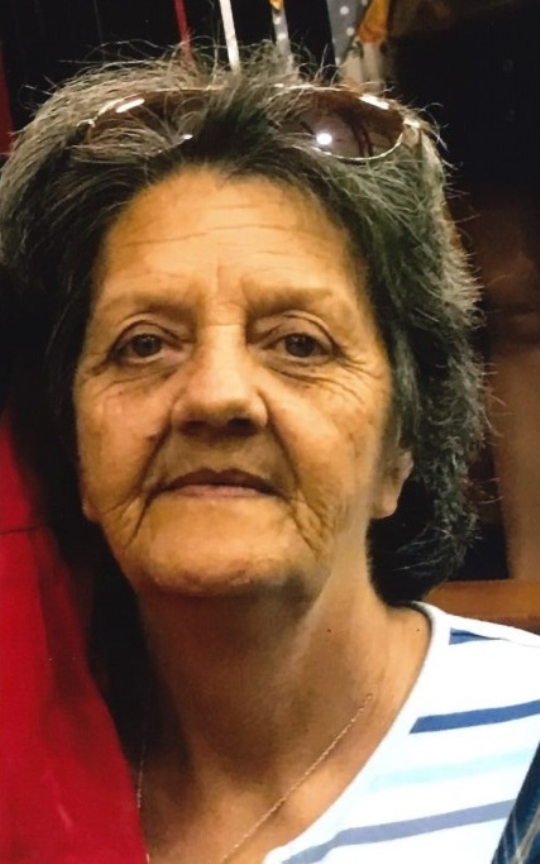 Susie Shelton
Tuesday, October 27, 2020 at 2:00 P.M.
Susie Shelton, age 65, of Monticello, Kentucky, passed from this life on Friday, October 23, 2020 at Hospice of Lake Cumberland.
She was born on May 26, 1955 in Albany, Kentucky, the daughter of the late Willie Lester and Eva Marie Huckaby Daniels.
She was a homemaker and of the Baptist faith. She loved her family deeply, especially her children and grandchildren. Susie will be missed by all who knew and loved her.
She was preceded in death by her parents; daughter Shawn Shelton; and brothers, Tommy Daniels, Ricky Daniels, Campbell Daniels, and Homer Daniels.
She is survived by three sons, Kenny (and Brandy) Shelton, Tracy Shelton, and Chris Shelton, all of Monticello; two brothers, Darrell Daniels and Charles Dale Daniels, both of Monticello; one sister, Frances Hoskins of Monticello; grandchildren, Eve, Jordan, Dylan, Shawn, Dallas, Troy, Kaden, Rylee, Emma, and Jase; and her great-grandchildren, Brooklyn, Chance, and Elijah.
Visitation will be at 6:00 p.m. on Monday, October 26, 2020 at Southern Oaks Funeral Home. Funeral Services will be held at 1:00 p.m. on Tuesday, October 27, 2020 in the Chapel of Southern Oaks Funeral Home with Bro. Johnny Riddle and Bro. Michael Smedley officiating. Burial will be in the Davis Chapel Cemetery. Pallbearers will be Troy Vaughn, Dallas Russell, Dylan Shelton, Dale Daniels, Jr., Bryan Daniels, Shawn Shelton, Kaden Shelton, Josh Daniels, and Darrell Daniels, Jr.
In lieu of flowers the family requests that donations be made to the Susie Shelton Memorial Fund, C/O Southern Oaks Funeral Home.
Southern Oaks Funeral Home is entrusted with the arrangements for Susie Shelton.