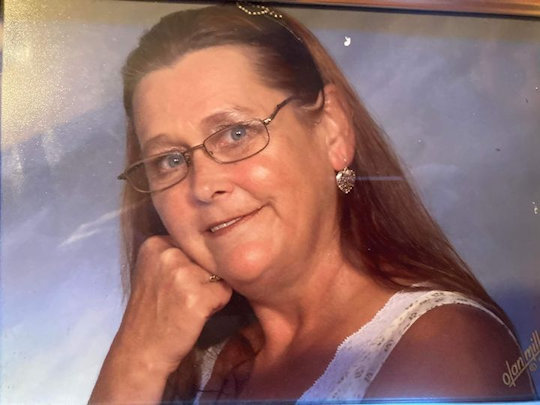 Tammy Sue Hall
November 20, 2021, at 2:00 PM
Tammy Sue Hall, 62, of Somerset Ky, passed away on Tuesday, November 2nd, 2021, at her home.
Born January 12, 1959, in Pikeville Ky, she was the daughter of the late Earmel Bently and Zettie (Acres) Bentley. Tammy loved life and always put herself last. She was a coal mine safety instructor and retail manager.
Tammy is survived by 2 Daughters, Shawna Leslie Patrick of Ferguson Ky; Kristina Michella Hall ( Eric Meece ) of Somerset Ky; one son Bradley Dwyane Hall of Somerset Ky, three grandsons, Logan Dwayne (Hannah) Hamm; Braeden Anthony Patrick ; Mason Gregory Hall, and one great-grandaughter she adored, Paxton Brooke Hamm.
The memorial service will be on November 20, 2021, at 2:00 PM. It will be held in Eubank Ky, at the Rose of Sharon with members of the Old Regular Baptist officiating. In lieu of flowers please make donations to Hospice of Lake Cumberland for their outstanding devotion and care.