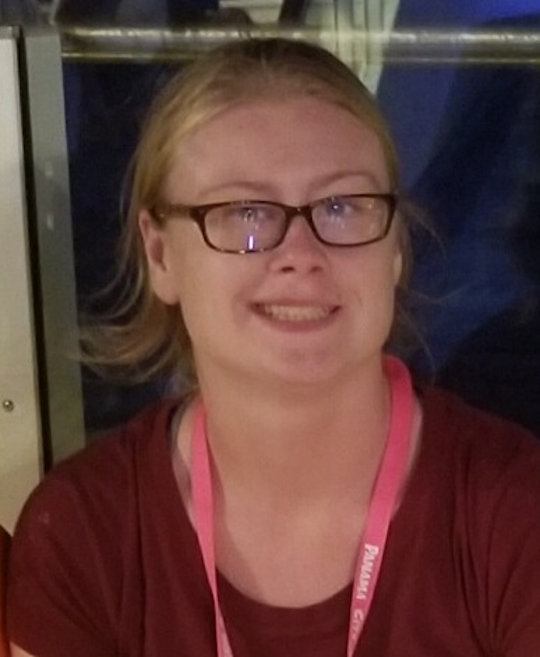 Tara Kay Frederick
Thursday, January 17, 2019 – 3:00 P.M.
Tara Kay Frederick age 27 of Somerset, Kentucky. Passed from this life Wednesday, January 9, 2019 at her home.
She was born June 10, 1991, in Robertson, Kentucky to Jeanie Beamon of Lexington, Kentucky and Timothy Frederick of Robertson, Kentucky.
Tara attended Somerset Christian Fellowship Church.  She really enjoyed traveling around going on vacations with her family and watching her brothers participate in their many activities.
She was reminded often how much the Ray family loved her. She enjoyed being the only girl in the home.
She is survived by her parents, her special caregiving parents, Jennifer ( Chad) Ray of Somerset; her nana, Catherine Lex of Virginia Beach, Virginia; her mamaw Linda Mounce of Independence, Kentucky, Lisa Casada (like family) and Sarah Doan (like family) both of Somerset, her brothers; Dale Frederick, Timothy Frederick both of Lexington; Anthony, Elijah, Joshua, and Daniel Ray all of Somerset; and sister Jessica Dawn of Lexington.
Visitation will be Thursday, January 17, 2019 at 1:00 P.M. at Southern Oaks Funeral Home Chapel.
Services will follow at 3:00 P.M. at Southern Oaks Chapel.
Songs will be played:   I can only imagine, Give Me Jesus, and Surrounded by angels.
Officiating will be Pastor Gary Haist.
In lieu of flowers can be donated to Tara Frederick monument fund c/o Southern Oaks Funeral Home.
Burial will be in the Southern Oaks Cemetery
Arrangements are entrusted to Southern Oaks Funeral Home.