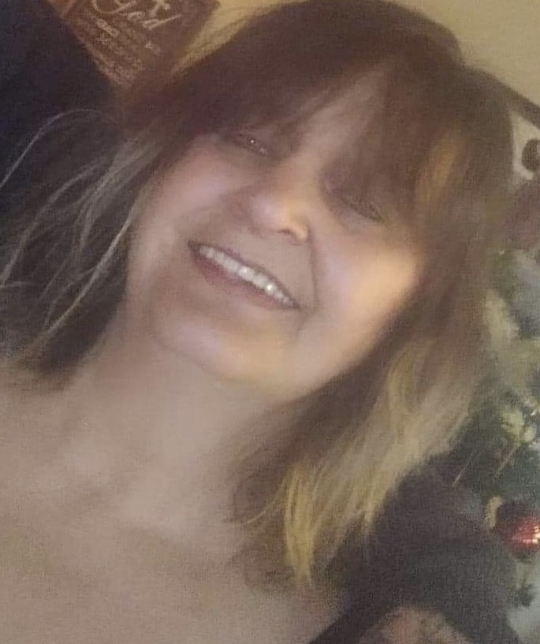 Terry Ellen Carmen
Saturday, March 20, 2021 at 4:00 P.M.
Terry Ellen Carmen, age 59, of Bronston, Kentucky, passed from this life on Monday, March 15, 2021 at her home.
She was born on December 30, 1961 in Cincinnati, Ohio, daughter of the late John and Mattie Bryant Carmen. Terry cherished her family and will be missed by all who knew and loved her.
She was preceded in death by her parents. One sister, Linda Carmen; and three brothers, Bobby Carmen, Joey Carmen, and Donnie Carmen.
She is survived by her sons, Shane Holland and Sonny Holland; daughters, Roxanne Holland, Rebecca Cox, Amanda Verkamp, and Elaine Holland; brothers, Eddie Carmen and Jackie Carmen; sister, Lisa Carmen; eighteen grandchildren and five great-grandchildren.
Visitation will begin at 3:00 p.m. on Saturday, March 20, 2021 in the Chapel of Southern Oaks Funeral Home with funeral service to be held at 4:00 p.m. on Saturday at the funeral home.
Southern Oaks Funeral Home is entrusted with the arrangements for Terry Ellen Carmen.