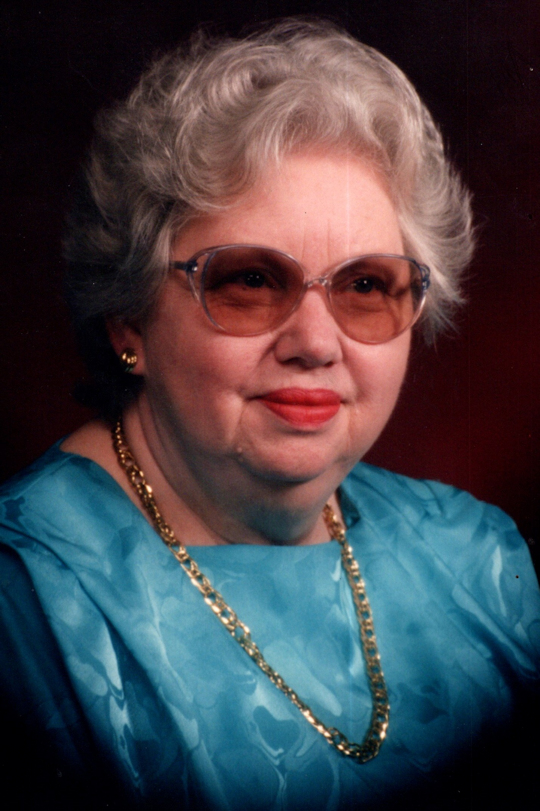 Thelma Smith
Sunday, September 29, 2019 – 4:00 P.M.
Thelma Smith, age 86, of Somerset, Kentucky, passed from this life on Friday, September 27, 2019 at Cumberland Nursing and Rehabilitation.
She was born on November 28, 1932 in Honeywell, Kentucky, daughter of the late Frank Preston and Sidney Boyd Ford.
She attended Slate Branch Baptist Church. Thelma was a loving mother and grandmother who enjoyed singing, reading and attending church. She was a strong Christian and her love of Jesus shined through in her kind words and actions.
In addition to her parents, she was preceded in death by her husband; Jesse "Jack" Smith.
She is survived by her two sons; Larry (Doris) Smith and Charles (Peggy) Smith, one daughter; Susan (Bill) Dawson, six grandchildren; Matthew Dawson, Joshua (Michelle) Dawson, Samuel (Jamie) Dawson, Hannah (Brandon) Davis, Randy (Kayla) smith and Kimberly (Tom) McDonald, and several great-grandchildren.
Visitation will be held from 3:00 p.m. until 5:00 p.m. on Sunday, September 29, 2019 in the Chapel of Southern Oaks Funeral Home.
Visitation will also take place beginning at 12:00 p.m. on Tuesday, October 1, 2019 in the Chapel of Cravens-Shires Funeral Home in Bluefield, West Virginia with funeral service to be held at 1:00 p.m. at the funeral home with Bro. Bill Dawson officiating. Burial will follow in Roselawn Cemetery in Princeton, West Virginia.
Pallbearers will be Matthew Dawson, Joshua Dawson, Samuel Dawson, Brandon Davis, Randy Smith and Tom McDonald.
A special thanks to the Alzheimer's Respit Center, Cumberland Care Nursing and Rehab and Hospice of Lake Cumberland.
In lieu of flowers the family requests that contributions be made to the Pulaski County Alzheimer's Center.
Southern Oaks Funeral Home is entrusted with the arrangements for Thelma Smith.