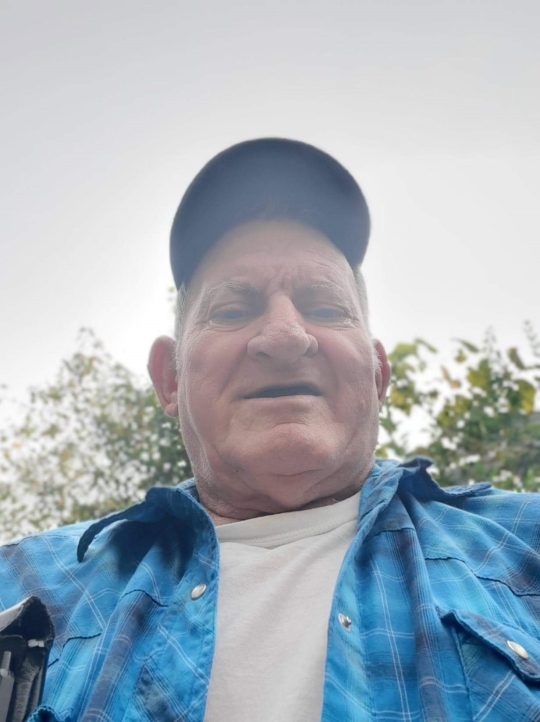 Thurman Staley
Sunday, March 1, 2020 – 1:00 P.M.
Thurman Staley age 76, of Parkers Lake, Kentucky passed from this life Wednesday, February 26, 2020 at the Lake Cumberland Regional Hospital.
Thurman was born November 23, 1943 to the late Pal Staley and Dovie Taylor Staley in Cooper Creek in McCreary County, Kentucky.
He was of the Baptist faith, he loved to fish, hunt, garden, listening to gospel music, and wood working crafts.
Thurman was preceded in death by his parents and brothers, Calvin Staley, Wilburn Staley, Cecil Staley, Arvel Staley, Richard Staley, James Staley, Edward Staley, Hoyat Staley, and Earnest Staley.
He leaves behind to cherish his memory his wife of 58 years, Imogene Staley; sons, Thurman Dwayne Staley (Sharon) of Nancy, KY; Rodney Joe Staley (Sara Jones) of Somerset, KY; daughter, Sandra Lavonne Manning (David) of Sylacauga, AL; brothers, Leroy Staley (Linda) of Williamsburg, KY; R.C. Staley of MI; sisters, Clonia Hall of OH; Geneva Taylor (Jim) of IN; Carol Gerros (Tom) of Dayton, OH; special sister-in-laws, Cleta, Mildred, and Gertrude; grandchildren, Jonathan, Christopher, Shonda, Shania, Shavonna, Desmond, Sheri, Shaun, Jason, Joshua, Chelsey, Cassandra; eighteen great-grandchildren, and a host of special family and friends.
Visitation will be held Saturday, February 29, 2020 from 5 to 8 P.M. in the Chapel of the Southern Oaks Funeral Home.
Funeral service will be Sunday, March 1, 2020 at 1:00 P.M. in the Chapel of the Southern Oaks Funeral Home with Bro. Ronnie Decker and Bro. Harold Gudger officiating.
Burial will be in the Mill Creek Cemetery.
Southern Oaks Funeral Home is entrusted with the arrangements for Thurman Staley.