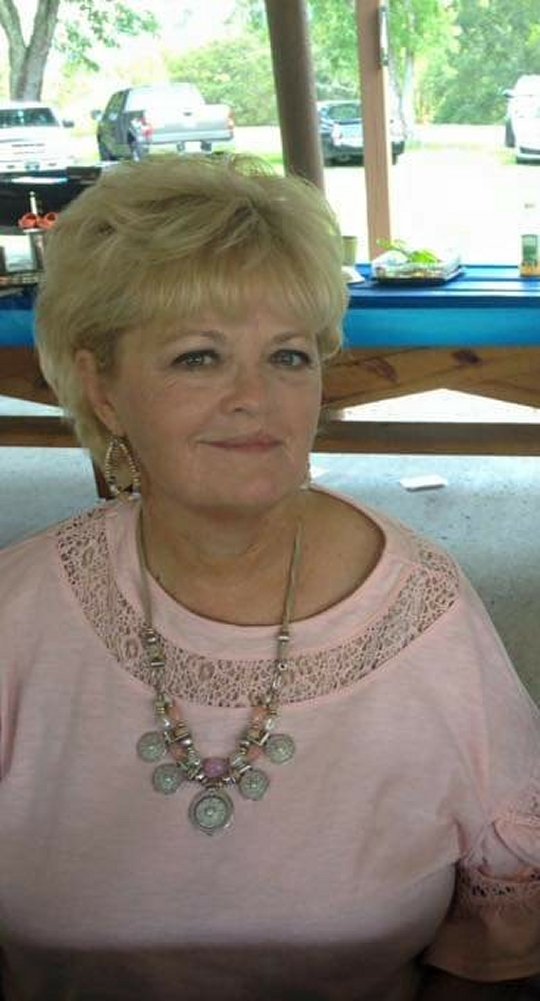 Vicki Lou Jones
Tuesday, December 18, 2018 – 2:00 P.M.
Vicki Lou Jones, age 62 of Bronston, Kentucky passed away on December 12, 2018, in Bronston. Vicki was born on October 1, 1956, in Somerset to Joyce Tomlinson Crabtree. Vickie enjoyed spending time with her family especially her sons and grandsons more than anything in the world. She was a member of New Life Church and enjoyed making crafts.
Mrs. Jones is preceded in death by a very special brother, Charles Richard "Rick" Calder; aunts, Margaret Ping and Irene.
She leaves behind to cherish her memory, her mother, Joyce (Leonard) Crabtree of Bronston; sons, David Scott Calder and James (Brittany) Miller both of Bronston, Kentucky; grandchildren, Austin Mullins, Jeremiah S. Calder, Caleb Miller, Isabella Miller, Tristan D. Calder, and Octavia Miller; a very special friend, Sheri Aker; a special cousin, Peggy; aunts, Nancy Simpson, JoAnn and Chestine.
Visitation for Mrs. Jones will be Monday, December 17, 2018, 6 P.M. at New Life Church, 222 Murphy Avenue, Ferguson, Kentucky. Funeral Services will be held Tuesday, December 18, 2018, at 2 P.M. at New Life Church in Ferguson with Bro. Doug Walden officiating. Interment will follow at Southern Oaks Cemetery.
Southern Oaks Funeral Home entrusted with the arrangements for Mrs. Jones