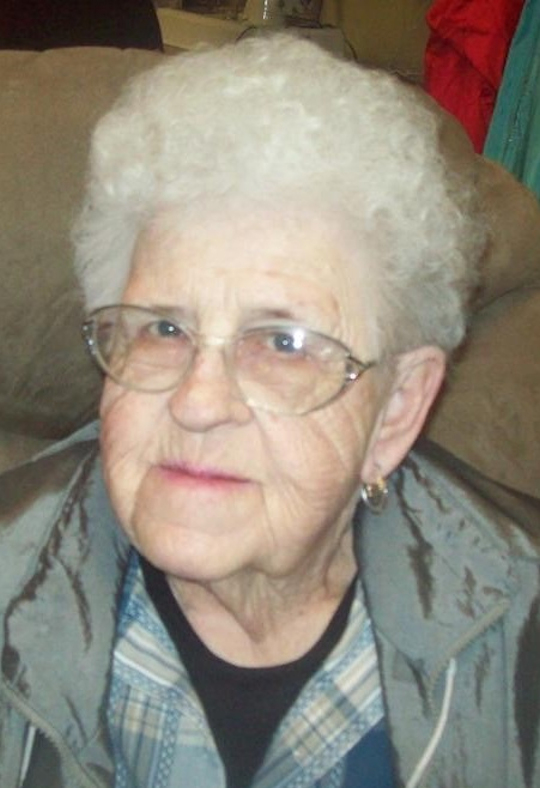 Violet Verdena Casada
Saturday, July 20, 2019 – 2:00 P.M.
Violet Verdena Casada, age 84, of Bronston, Kentucky, passed away on Tuesday, July 16, 2019 at Lake Cumberland Regional Hospital after a lengthy illness.
She was born on February 20, 1935 in the Kidder Community in Wayne County, daughter of the late Tilford and Zora New Morrow.
She was a member of Liberty Baptist Church and a homemaker. She enjoyed cooking, yard sales, and embroidery.
She leaves behind her husband of 69 years, Denver Casada, whom she married on May 20, 1950 in Pulaski County, and their four children, Gary (Joyce) Casada of Monticello, Bonnie Waltz of Hyattsville, Maryland, Leland (Leanne) Casada of Monticello, and Judy Casada of Bronston; grandchildren, Sheila Waltz Albertson, Aaron Waltz, Erica Casada, Lucas Casada, Brian Casada, Jessica Hays Hisle, Dusty Huff, and Leah Duncan; twelve great-grandchildren; one brother Luid Morrow; brother-in-law William Silvers, and numerous nieces and nephews.
She was preceded in death by her parents Tilford and Zora Morrow; brothers, Howard Morrow, Kenneth Morrow, and Murl Morrow; sisters Maude Morrow, Mildred Morrow Flynn, and Edith Morrow Silvers; one grandson Justin Casada and one son-in-law John Waltz.
Visitation will begin at 11:00 a.m. on Saturday, July 20, 2019 in the Chapel of Southern Oaks Funeral Home with funeral service to be held at 2:00 p.m. on Saturday at the funeral home with her nephew Bro. Granville Hayes "Zig" Morrow officiating. Burial will be in Liberty Baptist Cemetery in Kidder.
Pallbearers will be Tim Silvers, Lucas Casada, Brian Casada, Aaron Waltz, Kelvin Casada, and Don Flynn. Honorary Pallbearer will be Bruce Silvers.
Southern Oaks Funeral Home is entrusted with the arrangements for Violet Verdena Casada.