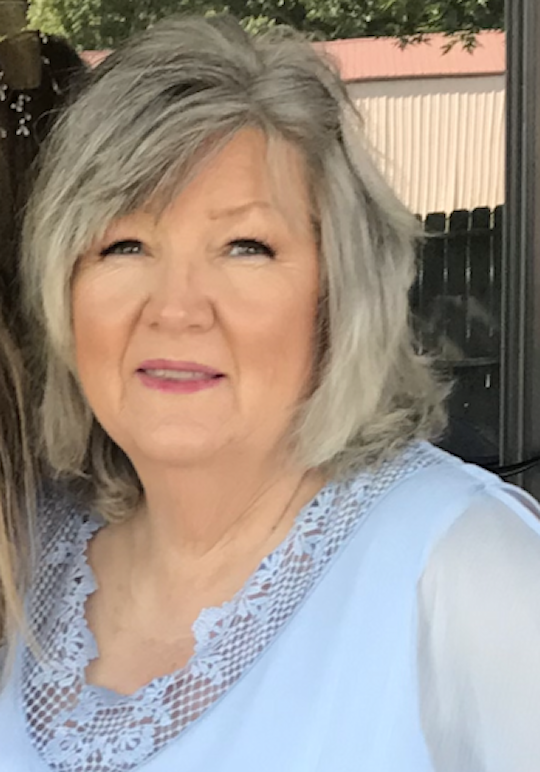 Vivian Elaine West Scott Monhollen
Monday January 9th, 2023 at 2:00 P.M.
Vivian Elaine West Scott Monhollen, age 64, of Eubank, Ky passed from this life on Friday, January 6th 2023 at the UK Medical Center in Lexington, Ky.
Vivian was born on February 13th, 1958 to Everett West and Betty Phelps West in Indiana.
Vivian was a rare diamond. She was called many things a wife, a daughter, a sister, a mother, a mommaw, a mimi and a big momma. The name she was the most proud to be called was a child of God. She took pride in loving God and her family. She would love and nurture anyone who came in her presence.  She walked with the lord and shepherded others to do the same. She was never afraid to say Jesus's name and tell you about him and how much he loves you. She was a true warrior of God. She was full of wisdom and insight. She led her life with grace and understanding and never shied from helping and doing for others. She put God first, family second and herself last. She loved life, traveling, collecting antiques (which she loved to give and share with everyone), she loved to sing, she loved the beach and more than anything covering her children and family members in prayers and anyone else who may needed to be prayed over. Heaven truly gained an angel.
Vivian was preceded in death by her son Jamie Troxell and a sister, Karen West.
She leaves behind to cherish her memory her parents, Everett and Betty West; her husband Lealand Monhollen; her daughters Olivia (Anthony) Thompson of Bronston, Ky; Shondee Troxell of Somerset, Ky; Danyelle (Matt) Scott of Bronston, Ky; brothers, Tony (Annette) West of Somerset, Ky;
M.E. (Christy) West of Shepherdsville, Ky; sister, Dinah Meade of Somerset, Ky; along with grandchildren, Jaymie (Dylan) Mulligan; Sabrina (Torrin) Sutton, Harris Short, Haley McAlpin, Jacob Short, Austin Scott and Gabby Bell; Great-grandchildren: Nevah, Lexi and Addi Mulligan; Jace and Madelyn Mcsorley.
Visitation will be held on Monday January 9th, 2023 from 12 to 2 P.M. in the chapel of the Southern Oaks Funeral Home with a Celebration of Life to begin at 2 P.M. with Bro. Aaron Wilson officiating. Burial with follow in Beech Grove Cemetery. Southern Oaks Funeral Home is entrusted with the arrangements for Vivian.