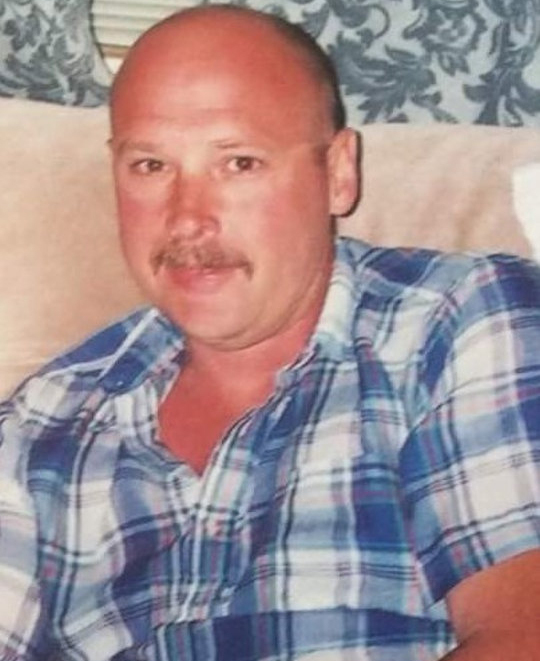 Wiley "Jay" Tarter Jr.
Monday, June 10, 2019 – 3:00 P.M.
Wiley "Jay" Tarter Jr. age 57 of Somerset, Kentucky passed from this life Tuesday, June 4, 2019.
He was born August 23, 1961 to the late Wiley J. Tarter Sr. and Clarene Daulton Tarter of Nancy, Kentucky.
He was a graduate of Nancy High School class of 1979. He was a member of Naomi Nazarene Church. He enjoyed fishing, family time, outdoors, swimming, but especially loved spending time with his grandchildren.
He was preceded in death by his parents and a son, Jeremiah Litton.
He is survived by his significant other, Pamela Arnold of Somerset, son, Quinton Litton of Indiana; Justin Litton of Somerset; daughters, Charity Riggs ( Derrick) of Indiana; Star Whittle ( Josh) of Somerset; sisters, Norma Polston (Jimmy) of Somerset; and  Jackie Durham (Dave) of Somerset; nieces, Whitney Knochelmann (Jim); Brooke (Rick) Troxell; Holly Polston (Anthony); Laikyn Durham; nephews, Jarrod Polston (Stephanie); Mason Durham; great niece, Kaitlynn Stephens; grandchildren; Derrick Riggs Jr.; Jazman Riggs; Rayden Whittle; Nate Whittle; great grandchildren, Paydon Litton; Parker Litton; and Jackson Riggs; and many, many cousins and friends.
In lieu of flowers, donations may be made to the Wiley Tarter Jr. Memorial Fund c/o Southern Oaks Funeral Home.
Visitation will be Monday, June 10, 2019 11:00 A.M. to 12:00 P.M. for family and 12:00 to 3:00 P.M. for public, with the funeral service to start at 3:00 P.M. in the chapel of the Southern Oaks Funeral Home with Bro. David Bullock officiating.
Burial will be in the Tarter Cemetery.
Southern Oaks Funeral Home is entrusted with the arrangements for Wiley "Jay" Tarter Jr.