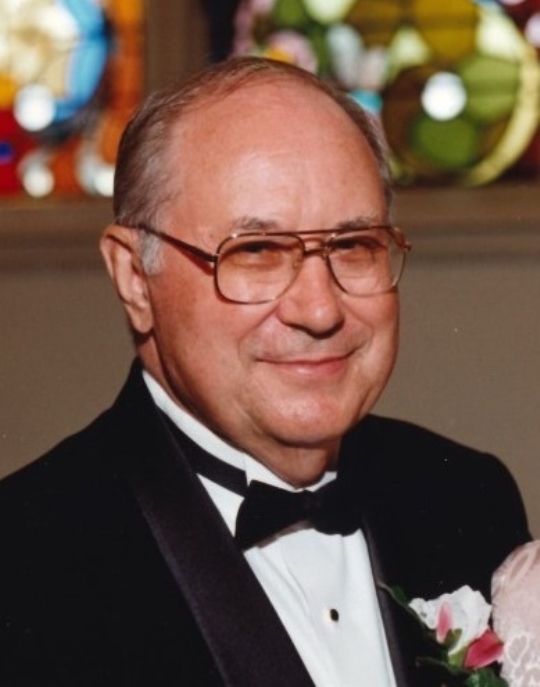 Willard Jones
Friday, January 31, 2020 – 3:00 P.M.
Willard Jones, age 95 of Somerset, Kentucky, passed from this life on Monday, January 27, 2020 at Cumberland Nursing and Rehab.
He was born on August 4, 1924 in Jamestown, Tennessee, son of the late James Roscoe and Elizabeth Beatty Jones.
Willard proudly served his country in WWll as a Medic in the Army/Air Force. He was a manager for a dry cleaning company and enjoyed woodworking, with clocks being his specialty and was well known for his sense of humor. He was a member of Beacon Hill Baptist Church and will be missed by all who knew and loved him.
He was preceded in death by his parents; his wife Doris Jones; brothers, Robert Edwin Jones, Ray Eston Jones and James Hershel Jones; and sisters, Sarah Jane Gregory, his twin sister Wilma Raines, Victoria Lowe and Susie Wheatley.
He is survived by his sons, Alan Reid Jones (and Shirley) of Marquette Heights, Illinois and David Lynn Jones (and Sue) of Normal, Illinois; one daughter, Carolyn Jean Schimpler of Urbana, Illinois; his granddaughter, Angela Lynn Jackson (and Gary) of Kankakee, Illinois and two great-grandchildren, Jared Jackson and Amanda Kepple. He is also survived by very good friends, Bro. Ken Nielson, Pollie Gibson and Ginny Dysinger.
Visitation will begin at 2:00 p.m. on Friday, January 31, 2020 in the Chapel of Southern Oaks Funeral Home with funeral service to be held at 3:00 p.m. on Friday at the funeral home with Bro. Ken Nielson officiating.
Military Honors will be provided by American Legion Post #38 Honor Guard.
In lieu of flowers the family requests that donations be made to American Legion Post #38 Honor Guard, 500 Enterprise Dr. Somerset, KY 42503.
Southern Oaks Funeral Home is entrusted with the arrangements for Willard Jones.