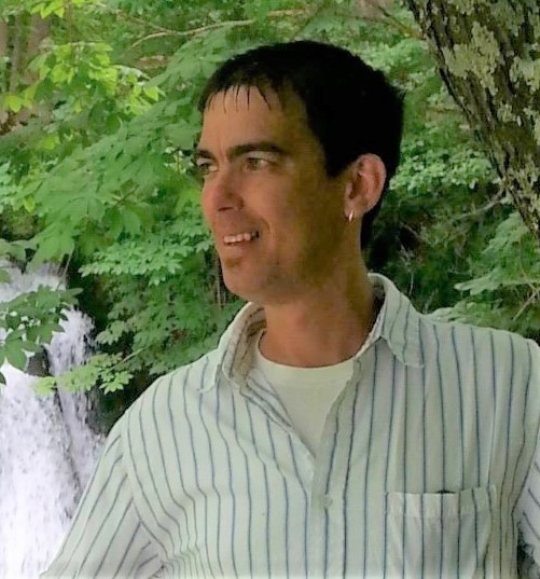 William "Andrew" Ping
Wednesday, January 15, 2020 – 3:00 P.M.
William "Andrew" Ping age 40, of Somerset, Kentucky passed from this life Sunday, January 12, 2020 at Lake Cumberland Regional Hospital.
Andrew was born April 19, 1979 to Edward William "Eddie-Bill" Ping and Janie Ping in Monticello, Ky. Andrew was a son, fiancé, father, and brother, he loved being a listening ear to all his family members and had room in his heart to share love with everyone he came into paths with. He loved to get together with his parents, brothers, sisters, kids and fiancé and watch Kentucky Wildcats and discuss past memories. He was empathetic, effortlessly hilarious, and had great passion for every role he held.
He was a loving father who loved to share silly jokes and laughs with all his children and family. He loved watching Kentucky Wildcats basketball and football. He was an extremely good athlete and artist, who shared his talents with his children. He loved to kayak, sing karaoke, go fishing, and share good genuine belly laughs with all those who came into contact with him. Most importantly, Andrew believed in the power of the Lord and that Jesus Christ died so that he could be redeemed and have everlasting life in paradise. He was a member of First Baptist Church of Somerset.
Andrew was preceded in death by his grandfather, Herbert William Ping. Andrew leaves behind to cherish the wonderful memories of him; a fiancé, Jessica Davis of Somerset; his sons, Cabryn Andrew Ping of Shopville, Brayden Tyler Ping of Shopville, Braxtyn Dru Ping Burnside, Grayson Lynn Ping of Burnside, and stepson, Cayden Skylar Petrarca of Burnside; his parents, Edward William Ping and Janie Ping of Somerset; grandparents, William A. Burkett of Somerset; Edith Cooper of Cabin Hollow Community; brothers, Edward William Ping II of Somerset; Ashley Hampton Ping of Somerset; Austin Ryan Ping (Mari) of Somerset; sisters, Gretchen Ramsey (Larry) of Somerset; Meredith Sandidge (Trampus) of Missouri; Lindsey Finley (Wesley) of Shopville;
Visitation will be held Tuesday, January 14, 2020 at 6:00 P.M. in the Chapel of the Southern Oaks Funeral Home.
Funeral service will be held Wednesday, January 15, 2020 at 3:00 P.M. in the Chapel of the Southern Oaks Funeral Home with Bro. Bob Browning officiating.
Burial will be in the Southern Oaks Cemetery.
In lieu of flowers, donations can be made to the William Andrew Ping Memorial Fund.
Southern Oaks Funeral Home is entrusted with the arrangements for William Andrew Ping.