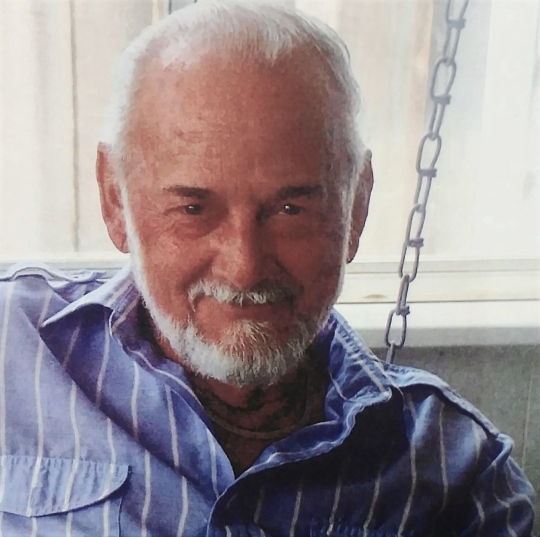 William Gilbert Jr.
Thursday March 4, 2021 at 11:00 A.M.
William Gilbert Jr. passed from this life on Saturday February 27, 2021 at Lake Cumberland Regional Hospital. William was the only male and youngest of 5 children, born to William Gilbert Sr. & Nellie M. Cobb on April 21st, 1941 in London, KY. He was of the Baptist faith and held close to those morals, loved to pick guitar, sing, and listen to bluegrass music, and he had a passion for and was an exceptional cook. A true jack of all trades, he spent most of his working life as a carpenter. His carpentry skills led him to develop a love for woodworking, and he could often be found in the garage building something new. Every year he was known to have a large garden and always grew the most flavorful fruits & vegetables. Throughout his life he enjoyed fishing, camping, hunting & collecting rocks and arrowheads, and spent many days on the banks of rivers and creeks. Being outdoors was his favorite place to be.
He was preceded in death by his parents, a son James Gilbert, and two sisters Lowees Connaway & Anna Zbrowski. He leaves behind to cherish the memories of the wonderful person he was, two sisters; Julia Hendrix & Verda Hale, his former wife of 30 years & longtime friend; Lisa Johnson, a son; Austin Gilbert, two daughters; Mary Back & Kristy Gilbert, five grandchildren; Kari Barnes, Amber Mills, Travis Gilbert, Beth Gilbert, & Kamryn Gilbert, eight great-grandchildren; Devon Epperson, Savannah Epperson, Trevor Barnes, Caedyn Mills, Ethan Mills, William Mills, Mason Parker, & Easton Parker, and many nieces, nephews, extended family members, and friends.
Visitation will be held Thursday March 4, 2021 in the Chapel of Southern Oaks Funeral Home at 11:00 A.M. with a funeral service to begin at 1:00 P.M. at the funeral home. Burial will follow in the family cemetery, Taylor Cemetery in London, Ky. Flowers, gifts, or monetary contributions are not necessary. However, if you wish to contribute, in lieu of flowers, donations or expressions of sympathy can be made to The William Gilbert Memorial Fund C/O Kristy Gilbert. Southern Oaks Funeral Home is entrusted with the arrangements for William Gilbert Jr