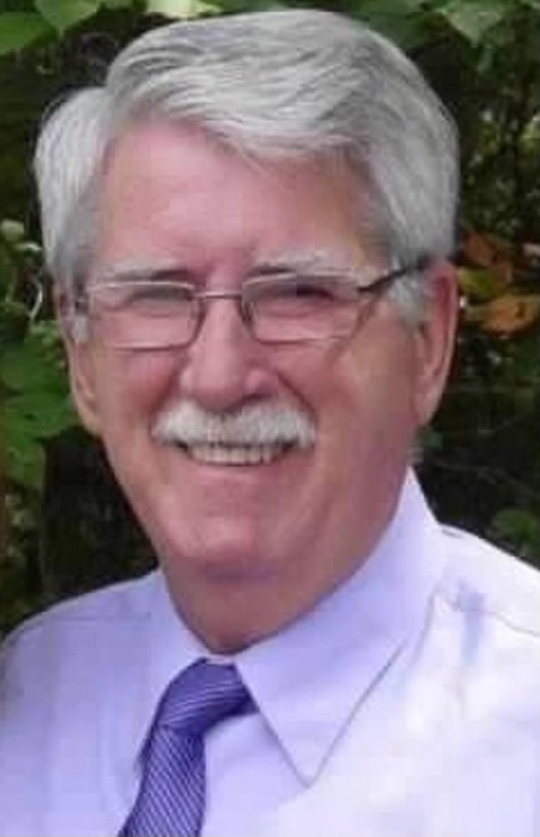 William M. "Bill" Miller
Monday, May 24, 2021 at 2:00 P.M.
William M. "Bill" Miller, age 77, passed away peacefully on Thursday morning May 20, 2021 under Hospice Care at Lake Cumberland Regional Medical Center. Bill was born on September 6, 1943 in Somerset, KY to the late Maurice and Maxine Carter Miller.  Bill was married to his wife Rosetta for 29 years and lived in the White Lily Community.
Serving his Lord was always front and center for Bill, he was a member of Colo Baptist Church and a former Baptist Minister of four churches in Pulaski County (Oak Grove, Sunrise, Buck Creek and Sinking Valley Baptist. One of Bill's fondest memories was being able to do missionary work in Nigeria, Africa early in his ministry.
Bill proudly served his county in the US Marine Corps and was stationed in Okinawa Japan and Guantanamo Bay Cuba during the Kennedy Administration.  Bill was proud to honor former military servicemen by representing the USMC as a member of the Honor Guard in Pulaski County.
In addition to his ministry, Bill was employed by The Palm Beach Co. in Somerset.  Bill also worked for CNI Wireless and United Church Directories before embarking on a passion for driving which he enjoyed greatly.  What started with a school bus for local schools evolved into semis for Super Service of Somerset and Estes Express Lines of Lexington, KY. Bill logged well over 2 million miles behind the wheel prior to retirement touching all of the lower 48 states, Canada and Mexico.
Preceded by: An infant son, his Parents, brothers Calvin (Buddy) and Gary Miller, sister Glenda Thornton, niece Billie Jean Marinakis
Survived by: One son Bryan Miller (his mother Linda Miller) Louisville, KY; one sister Judy (Rev. Bobby) Grant; Nephews Randy (Angie) Wheet, Calvin (Susan) Miller, Ronnie Miller, and niece Michelle (Rev. Steve) Davis; Wife Rosetta, Step Children Sheila (Jimmy) Watson, David (Molly) Mounce, Lance Mounce; Grandchildren Jessica Mounce, Justin (Brittney)Watson, Jerrod (Shelbi) Watson, Bub Decker, Abbie (Christian Stringer), Autumn Decker, Destiny Mounce, Garner Mounce and Lance Mounce; Great Grand Children Jameson Wilburn; Brantley Braden, Paisley Watson, Hattie Watson, Allie Watson, Jenson Watson and Lila Stringer.
Visitation will begin at 12:00 p.m. on Monday, May 24, 2021 at Southern Oaks Funeral Home. Funeral Service will be held at 2:00 p.m. on Monday at the funeral home with Bro. Aaron Meece and Bro. David Harmon officiating. Burial will be in White Lily Cemetery. Military Honors will be provided by American Legion Post #38 Honor Guard.
Family requests that in lieu of flowers, donations be made to Hospice Care at Lake Cumberland Regional Medical Center in Bill's name.
Southern Oaks Funeral Home is entrusted with the arrangements for William M. "Bill" Miller.