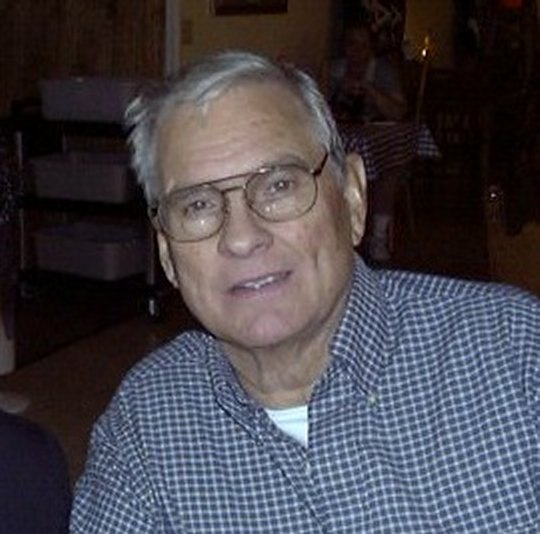 William "Robert" McDaniel
Monday, December 18, 2017 – 1:00 P.M.
William "Robert" McDaniel age 82, of Burnside passed away on Thursday, December 14, 2017 at Lake Cumberland Regional Hospital. Robert was born on April 1, 1935 in Burnside to the late John H. and Louise Beaty McDaniel. He was a beloved and devoted family man, survived by Gloria Heath McDaniel, his dearly loved wife of 57 years and his two children, Steve and Robin, who truly were convinced the sun rose and set on their larger-than-life Dad. He is also survived by his sisters, Marie (Darrell) Dean, Lucy (Roy) Weddle and Carolyn (Marty) Harley and his brother Glenn Carson (Marilyn) McDaniel and many nieces and nephews. Preceding him in death were his brothers Harold Lee McDaniel and Eddie McDaniel.
The most important thing Robert would tell you, even before how much he loved his family, was how much he loved God and his Lord and Savior Jesus Christ. In fact, he would tell anyone reading this that if you don't know God, please do not spend one more minute as a stranger because He loves you too.
Robert was a United States Army Veteran and was retired from being a self-employed entrepreneur. He was the former owner and operator of McDaniel Water Delivery Service and Econ-o-wash and Laundry. He was also a farmer, who could talk about cows until, well, the cows came home. He loved his church family and was a people person. One thing he did dislike was flowery obits and so his wife and children would like you to know that he has fulfilled Isaiah 40:31 But they that wait upon the LORD shall renew their strength; they shall mount up with wings as eagles; they shall run, and not be weary; and they shall walk, and not faint.
Visitation will be from 6:00 pm until 8:00 pm on Sunday, December 17, 2017 in the Chapel of Southern Oaks Funeral Home.
Funeral Services will be at 1:00 pm on Monday December 18, 2017 in the Chapel of Southern Oaks Funeral Home with Bro. Roger Dykes officiating.
Burial will be in the Mill Springs National Cemetery with full military honors conducted by the American Legion Post #38 Honor Guard.
In lieu of flowers the family requests that contributions be made to the Tateville New Hope Church of God of Prophecy, P.O. Box 281, Tateville, Kentucky 42558.
Southern Oaks Funeral Home is entrusted with the arrangements for William Robert McDaniel.