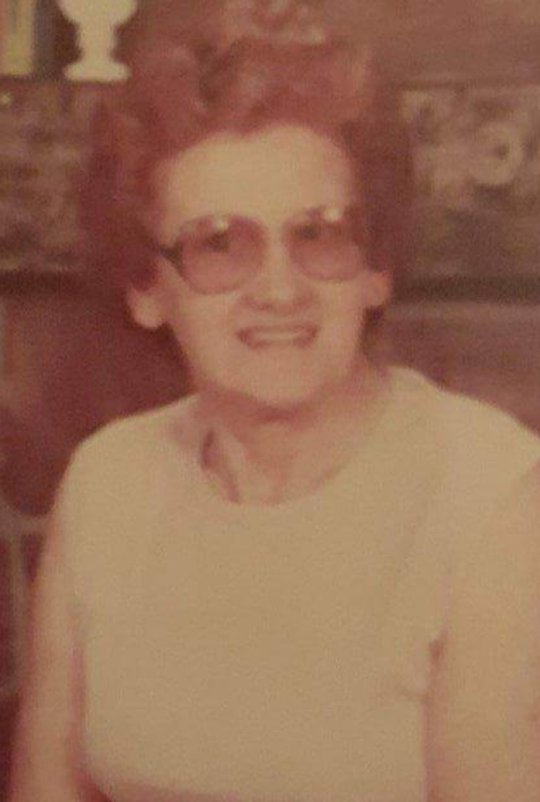 Wilma Garrison Morgan
Tuesday, November 14, 2017 – 11:00 P.M.
Wilma Garrison Morgan, age 94, of Somerset, Kentucky, passed from this life on Friday, November 10, 2017 at Hospice of Lake Cumberland Jean Waddle Care Center.
She was born on September 26, 1923 in Mt. Victory, Kentucky, daughter of the late Mayhue and Shelta Sears Garrison.
Wilma was the owner/operator of Morgan's Grocery Store for forty plus years. She was of the Baptist faith.
She was preceded in death by her parents; her husband; Rufus Morgan, a son; Larry Morgan, six brothers, Duluth, Vermont, Raymond, Winfred, Norville and Clemon Garrison, two sisters; Leatha Garrison and Faye Fern Capps.
She is survived by a son; JB (Lisa) Morgan of Mt. Victory, three daughters; Frances Ward of New Port Richey, Florida, Cassie Terry of Mt. Victory and Bonnie (Tommy) Jones of Mt. Victory, ten grandchildren, Shaun Calico, Val Calico, Andrea Calico, Gabriel Ward, Randy Terry, Tony Jones, Tabitha Morgan, Joshua Morgan, Shauna Baker, and Tracy (David) Mays, fourteen great-grandchildren, a daughter-in-law; Kathy Morgan of Somerset, a brother-in-law; Charles (Molly) Morgan of Somerset, two sisters-in-law; Margie Padgett of Waynesburg and Louise Morgan of London.
Visitation will be on Monday, November 13, 2017 after 5:00 P.M. in the Chapel of Southern Oaks Funeral Home.
Funeral Services will be Tuesday, November 14, 2017 at 11:00 A.M. in the Chapel of Southern Oaks Funeral Home with Bro. Dalous Sears and Richard New officiating.
Burial will follow in the Garrison Family Cemetery, Mt. Victory, Kentucky.
Southern Oaks Funeral Home is in charge of the arrangements.