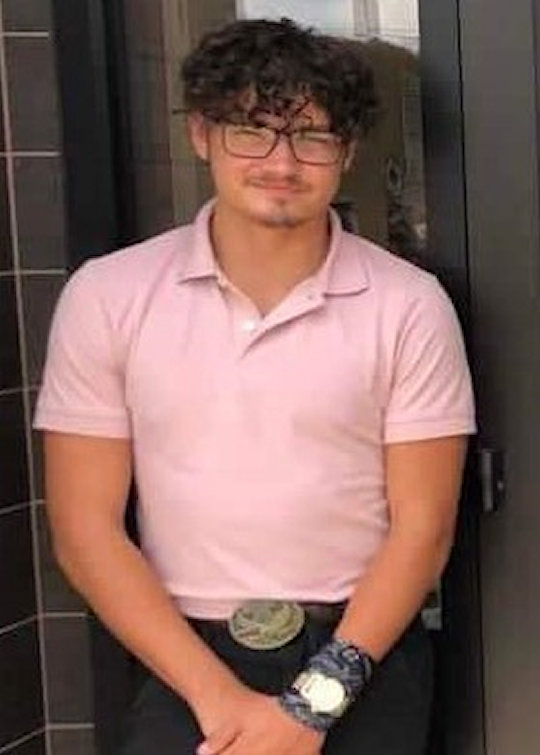 Wyatt Jase Morrissey
Friday, August 11, 2023 at 2:00 PM
Wyatt Jase Morrissey, age 18, of Science Hill, Kentucky, passed from this life on Saturday, August 5, 2023.
Wyatt was born on January 25, 2005 in Somerset, Kentucky.
He was a member of First Baptist Church and a member of Upward Bound at SCC. Wyatt recently enlisted in the United States Navy, where he scored the highest score of 96 on the Nuclear Engineer test.  He enjoyed driving around, playing the ultimate frisbee, spending time with his family and his fiance', Hayden Moody.
Wyatt was preceded in death by an uncle, Carson Daulton.
He leaves behind to cherish his memory, his parents, Justin and Trinity Emerson of Somerset, Ky; grandparents, Billy Emerson of Somerset, Ky; Teresa Sweet (Michael) of Somerset, Ky; Lisa (Scott) Shourds of Nancy, Ky; great grandparents, Mary Emerson of Somerset, Ky; James Lockard of Bronston, Ky; Carthel Daulton (Marilyn) of Nancy, Ky; brother, Zander Morrissey of Somerset, Ky; sisters, Felicity Bradford, Izzy Emerson, stepsister, Jasmine Emerson all of Somerset, Ky; aunt, Tiffany (Josh) Davis of Science Hill, Ky; special friends, Paul and Heather Moody of Ferguson, Ky; along with numerous aunts, uncles and cousins. He will be greatly missed by all that knew and loved him.
Visitation will be held on Thursday, August 10, 2023 at 6 PM in the Chapel of the Southern Oaks Funeral Home. Funeral service will be held on Friday, August 11, 2023 at 2 PM at the funeral home with Bro. Ryan Coffey and Bro. Jeff Lockard officiating. Burial will follow in Southern Oaks Cemetery. Southern Oaks Funeral Home is entrusted with the arrangements for Wyatt Jase Morrissey.