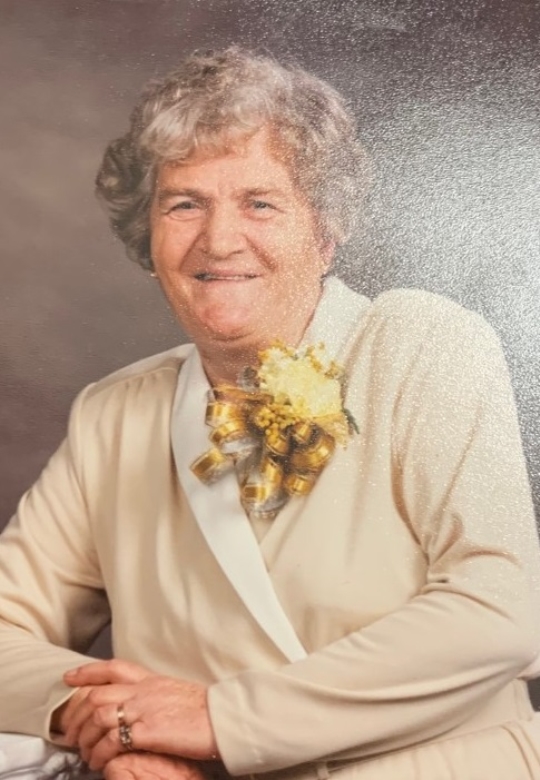 Zelma Denham
Wednesday, September 23, 2020 – 11:00 A.M.
Zelma Denham, age 97, of the Rush Branch Road Community in Somerset, Kentucky, passed from this life on Monday, September 21, 2020 at her home.
She was born on April 16, 1923 in Laurel County, Kentucky, daughter of the late James and Bessie Cather Randall. She retired from housekeeping at Lake Cumberland Regional Hospital, and had also spent eight years working at Jiffy Laundry. Zelma loved working, and did until 2011. She enjoyed traveling, bingo, canning (especially green beans), cooking, quilting, teaching kids, but most of all she enjoyed family time. Zelma attended Heritage Hope of God Church. She loved to listen to gospel music and watching WLJC. She will be missed by all who knew and loved her.
She was preceded in death by her parents; her husband, Arthur Denham; three sons, William Henry Denham, Jerry Dale Denham, and Johnny Denham; six daughters, Mary Rose Creekmore, Janice Denham, Jewell Faye Denham, Jessie Denham, Bessie Denham, and Joyce Denham; one brother, James William Randall; four sisters, Louise Wyatt, Dorothy Johnson, Jewell Weidbaker, and Wilma Caudill; grandson, Scottie Creekmore; and great-granddaughter, Christina Creekmore.
She is survived by her son, Joe (Zella) Denham of Somerset; daughter, Sue (Johnie) White of Vine Grove, KY; ten grandchildren, Sheila, Randy, Connie, Karen, Melissa, Bubby, Lisa, Rhonda, Marc, and Gary; and eighteen great-grandchildren, Tyler, Brandi, Josh, Blake, T.K., McKenzie, Vanessa, Jerrod, Hillary, Mandy, Dustin, Jeremy, Cameron, Trinity, Candice, Dylan, Isabella, Angel, Austin, Maya, Jayden, and several great-great-grandchildren.
Visitation will be from 5:00 p.m. until 7:00 p.m. on Tuesday, September 22, 2020 at Southern Oaks Funeral Home. Funeral Service will be held at 11:00 a.m. on Wednesday, September 23, 2020 in the Chapel of Southern Oaks Funeral Home with Bro. Jeff Lockard officiating. Burial will be in West Somerset Cemetery. Pallbearers will be Joe Denham, Johnie White, Gary White, Marc White, Cameron White, Dustin Goff, Joe "Bud" Denham, Jr., and Tyler Holder.
Southern Oaks Funeral Home is entrusted with the arrangements for Zelma Denham.